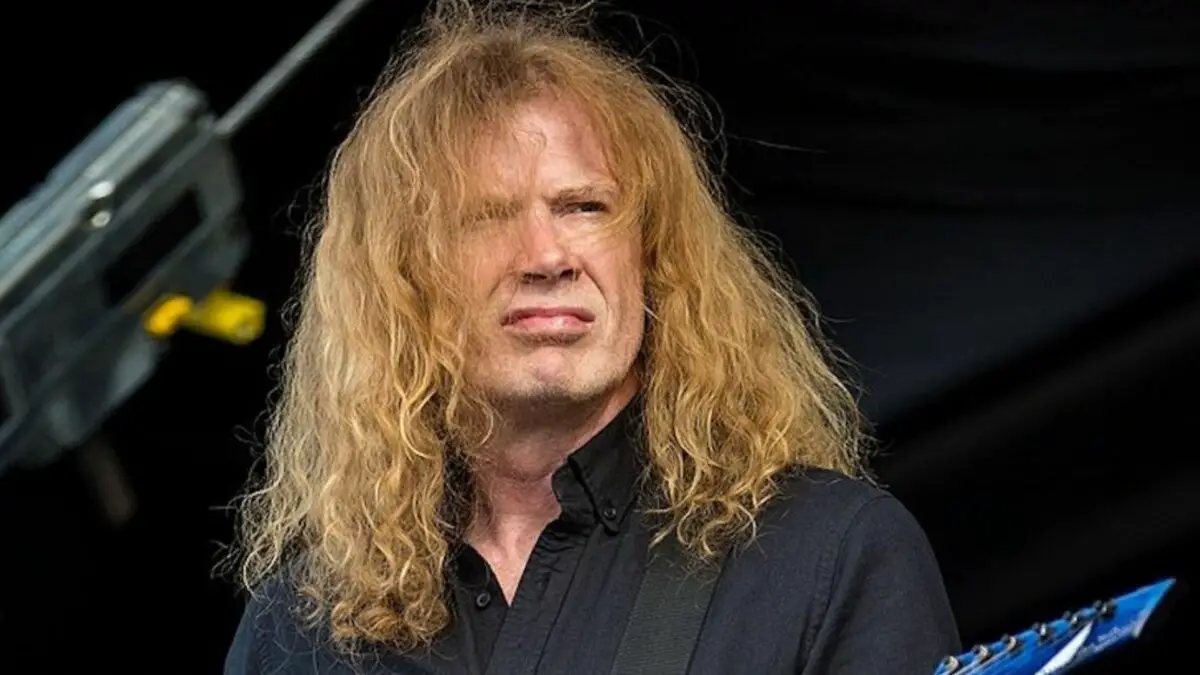 During a recent press event prior to MEGADETH's performance at Budokan, Tokyo, band's leader Dave Mustaine responded to a reporter who said to Mustaine that he has become a "very mild person."
Dave simply responded: "F**k you!"
MEGADETH recently revealed that they will be taking the stage at the Budokan Arena in Tokyo, Japan, with their former guitarist Marty Friedman.
On February 27, a Budokan concert will be streamed online and can be accessed on demand for a few days after that. This marks the first time in over twenty years that Marty Friedman has performed with the group.
Earlier this month, Friedman shared a video message in which he said: "What's up, everybody? This is Marty Friedman here. Just a quick announcement to let you all know that I'm gonna be joining my good friends in MEGADETH on stage at the Budokan in Tokyo on February 27th.
"It's been a real long time since I've been on the same stage with Dave Mustaine making music, and we've both taken severely different paths in our life since then," he continued. "But that doesn't change the fact that I'm so extremely proud of the part that I played in MEGADETH's history and MEGADETH's legacy, and I'm also very, very proud of the achievements that the band has done in my absence. But for right now, at this moment, I just feel immense joy and serious adrenaline to look forward to playing together at this very, very cool place. So I just really wish you could be there, and I hope to see you soon."