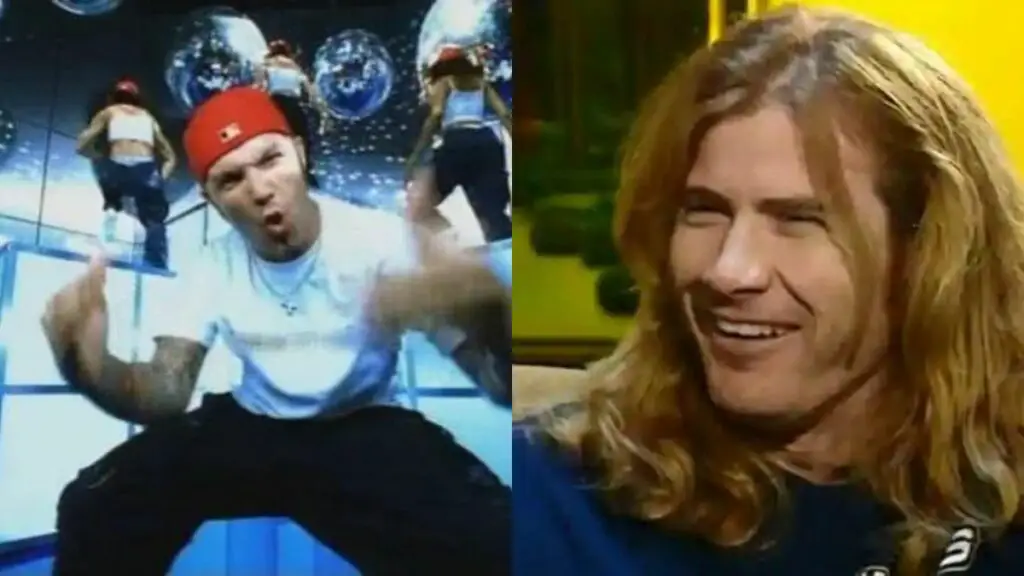 In a new interview with WSOU 89.5 FM, Dave Mustaine revealed that he and his MEGADETH bandmates used to laugh at many of the nu-metal bands that they were "forced" to take out on the road with them during late 90s.
"You know, in 1992, when NIRVANA and DEF LEPPARD and PEARL JAM and SOUNDGARDEN all happened to radio in America, radio in America changed," Mustaine said. "You either had to be an alternative band, or you needed to be a glam kind of band. Remember WARRANT, POISON, DEF LEPPARD, all these bands — God, there's millions of them.
"All these glam bands, and then you think about all the alternative bands — well, what happened to the metal bands that were on the radio at the time? Well, they kind of got swept up into the dark, and only the strong survived," he continued. "For us, we went through a period where like I said, admittedly so, we were trying to do what we were told. And it backfired. I mean, why would you pay a manager if you're not going to listen to them?
"And so, there were several situations where we would make decisions [that] were presented to us in a way kind of, like, 'You got to do this,' or 'That's just how it is.' I can't tell you how much we would laugh about the bands that we were forced to take out on tour with us, especially during the nu-metal period that we went through years ago. You know, all these bands that wouldn't play solos and stuff."
Back in 2016, Mustaine took a shot at nu-metal bands in an interview with Cry of the Wolf when he was asked how he always finds great bands to tour with. He responded: "Contrary to all the mud slingers out there. People that tour with us know they are going to have a great time. The list is as long as my arm of people that have toured with us and have gone on to bigger success. STONE TEMPLE PILOTS, PANTERA, KORN, WHITE ZOMBIE. Our audience is a real friendly and open minded when it comes to new bands. ALICE IN CHAINS was another band. It's a very difficult business. Not everyone gets the opportunities that they should. And when someone like me says, I'm not hiring you because you sell tickets; I'm hiring you because you sound good. That is cool stuff.
"I look at talent that we want to take out on the road as something that I would want to hear. Because we will be out on the road and I have to listen to them night after night. I want to be able to enjoy myself just as much as you do. During that whole period a couple of years ago when no one was doing guitar solos, we had a couple of bands go out with us and I despised them. And the reason they went out with us was because the label said you need to do this. That was the worst part of my career during that whole nu-metal thing. You know there were no solos because the guitar players weren't good enough to do solos."
MEGADETH's 16th studio album, The Sick, The Dying… And The Dead!, was released on September 2 via UMe.