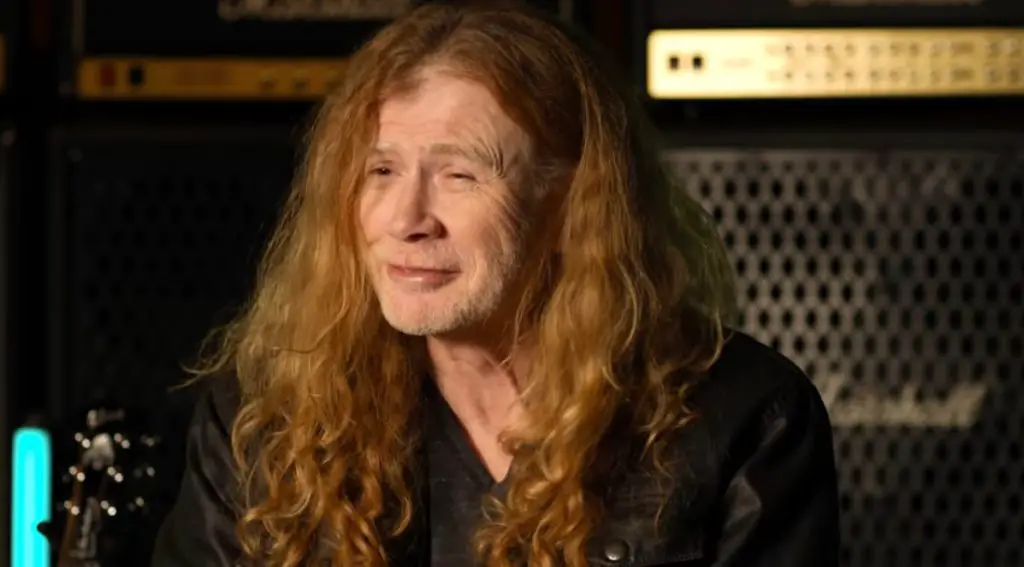 While introducing the song "Holy Wars… The Punishment Due" during MEGADETH's concert last night (Sunday, April 10) at the Tucson Arena in Tucson, Arizona, Dave Mustaine says that he "peed on the floor" of the White House bathroom three decades ago.
Mustaine visited the White House in 1992 with the "Rock The Vote" campaign for the Democratic National Convention coverage.
"I want you guys to know that I've lived through a lot of different eras in the United States and seen different things, and one thing that makes me the most proud of everything here in our country is you guys, the way that you are handling yourselves and the way that… as the metal community," Dave said while addressing the crowd. "There's a lot of people that go out there and they say things and they totally embarrass themselves. And I want you guys to know how proud I am to represent you."
"When I went up to the White House, I was so proud to be able to go up there and say, 'F*ck you. You think we're stupid? We are not stupid.'
"By the way, when I went into the White House, I went into the royal — whatever the f*ck it's called — White House bathroom, and I peed on the floor. I had to. I had to."
MEGADETH will release their 16th studio album, The Sick, The Dying, And The Dead, on July 8th. recently Mustaine revealed that Steve Di Giorgio played bass on upcoming album.
MEGADETH are currently on North American tour with co-headliners LAMB OF GOD along with special guests TRIVIUM and IN FLAMES. Remaining tickets and dates for "The Metal Tour Of The Year" can be found here.