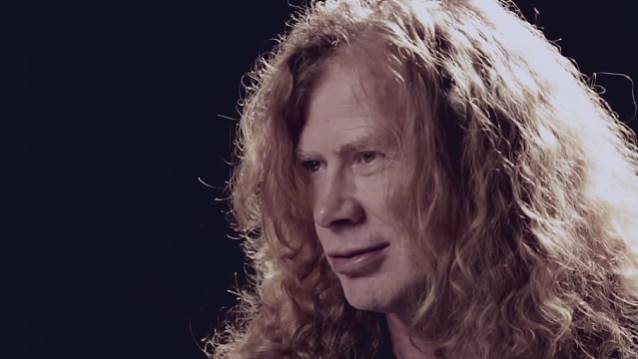 School of Rock, the leader in performance-based music education, announces that MEGADETH lead singer and guitarist, Dave Mustaine, will visit the school's Frisco location on Friday, February 19. Mustaine will give musical guidance to School of Rock students, working personally with the future rock stars to help advance their musical skills. Additionally, the artist will join students from School of Rock Fort Worth on stage to perform a few Megadeth tracks, both classic and new, for the rest of the school, contest winners from the DFW community, and the students' families.
Dave Mustaine brings a true rock n' roll experience to the aspiring young musicians of all 9 DFW School of Rock locations. Currently, MEGADETH's new album Dystopia debuted at the no. 3 spot on Billboard's Top 200 alongside Adele and Justin Bieber. 30 years ago, Megadeth took the music industry by storm selling over 28 million copies of their first album. MEGADETH's distinct sound featuring Mustaine's monster guitar riffs virtually created a new genre of heavy metal music. Mustaine's visit to School of Rock comes just before the kick-off of the Dystopia World Tour, on February 20, in Dallas, Texas, celebrating the band's fifteenth studio album.
School of Rock continues to be an innovator in the musical education industry. The program takes students beyond the classroom and to some of rock n' roll's most famous stages, such as Chicago's House of Blues and Lollapalooza. School of Rockis using this event to celebrate the opening of School of Rock Plano, its 9th DFW area location. Dave Mustaine adds to the curriculum's authenticity as it gives students the opportunity to play side-by-side with a professional musician. Mustaine's extensive background and rock n' roll expertise make him an ideal guest to join the School of Rock staff who lives to playmusic.
"At School of Rock, we strive to provide cutting-edge opportunities that sharpen our students' instrument skills and strengthen their dedication," says Dzana Homan, CEO of School of Rock. "We are fortunate to have rock legend, Dave Mustaine, share his musical expertise. His passion for rock n' roll is the ultimate inspiration that will motivate our students to channel their inner rock stars."