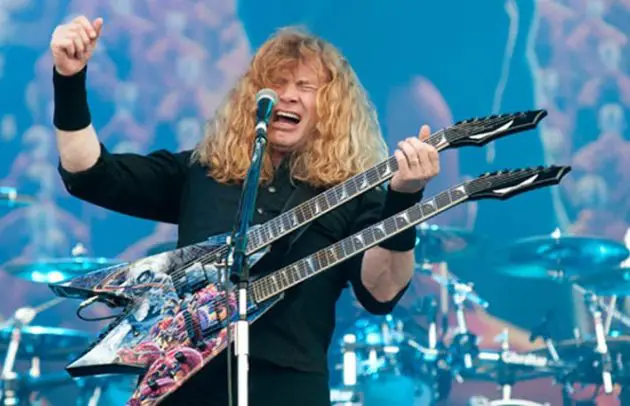 In an interview with The Windsor Star, MEGADETH mainman Dave Mustaine was asked whether he sees himself retiring from metal, or at least from performing metal, to which he replied:
"I could see myself putting farther dates between concerts, but do I see myself ever quitting metal?
"Not really. I think it's too much a part of my DNA.
"I'd still want to be involved in some capacity, whether it's as an executive, a producer – somebody who's helping to make records or managing bands.
"I'm a trustee on the Grammy board now, and I'm starting to go into the next phase of my life – to really be an ambassador and pass on the experience that I have…
"And that is just as rewarding to me as winning the awards."
MEGADETH's latest album, "Dystopia" opened with 48,000 copies, marking MEGADETH's highest-charting album since 1992's "Countdown To Extinction" debuted and peaked at No. 2 on the chart dated August 1 of that year. "Dystopia" also logs the group's best sales week since 2007, when "United Abominations" landed at No. 8 with first-week sales of 54,000.