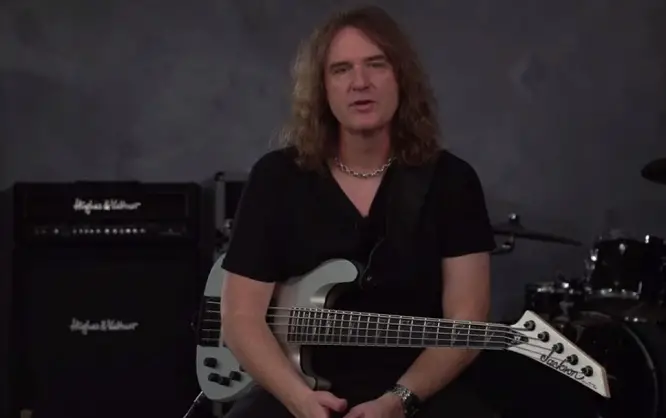 MEGADETH bassist David Ellefson said that the Grammys have launched a major initiative to change the laws regarding music streaming that will provide the artists with a significantly larger payment.
He said at this year's Graspop Metal Meeting (watch interview below): "Well, fortunately, the way that we get paid off of those digital streams is changing.
"It's interesting now that we're part of the Grammys. The Grammys have a big initiative on Capitol Hill in Washington DC to change those laws. In America, those laws haven't been updated since the '70s, so they can almost just discount what they pay us.
"And that's gonna change very quickly, which is awesome, because it starts to set a precedent around the world.
"As great as the digital streaming is as a promotional thing, it's extremely unfair to us. They've built entire massive fortunes on the backs of our music that we don't get paid for.
"And that, fortunately, is gonna change. And thank God for the Grammys. It's kind of good to be a in a cool club with them, because they have the muscle to do it. So that's great.
"Now, as far as the fans, the user? My daughter, my kids, I don't think they hardly bought any music – they always get everything… My daughter, for sure, gets things off Spotify, so I pay attention. And certainly YouTube and all that stuff, so, of course, it's important.
"Because if we're not on our drums and guitars, we're probably on our phones. So it's important that we pay attention to it, because our fans are a part of it. So if we wanna connect to our fans, we need to be there.
"Thank goodness, again, like I said, the middle is getting connected better as far as the fairness of the royalty and everything, which, of course, makes us feel better, because we feel like we're being compensated for a lot of hard work. And somebody had to pay to make those records, so it's nice that everybody now starts to get a fair take on that."