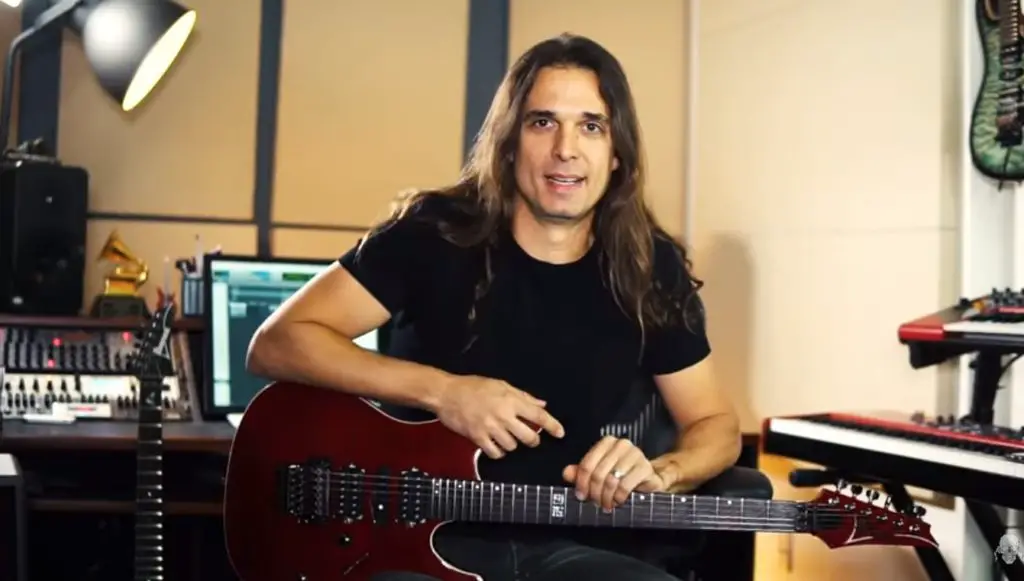 In a new interview with "The Blairing Out With Eric Blair Show", MEGADETH guitarist Kiko Loureiro was asked how David Ellefson and Dave Mustaine's Christianity is reflected in the way they work in the band.
He responded:
"Well, in many ways. The respect… In many ways… We pray just before going on stage every night, which, I've never seen that my whole career. I wouldn't expect that from MEGADETH. When I was a teenager listening to MEGADETH, I wouldn't imagine that before going onstage, we would pray. But it's very good, because sometimes it's tough, to be on the road, different countries and different situations. So it's always good to have this two or three minutes of only the band and saying something important for that night."
In a recent interview with Metal Wani's Jessie David, Dave Mustaine spoke about the progress of the songwriting sessions for the band's 16th studio album, tentatively due before the end of the year.
"What we're writing right now is really exciting," Dave said (hear audio below). "Kiko[Loureiro, guitar] and Dirk [Verbeuren, drums] have already come out here [to my home studio in Nashville] to play a little bit, and the stuff that they've done so far, I'm super excited. I can't wait for you to hear it."
Mustaine said that the writing process for MEGADETH's next album is not much different to how the band approached the making of 2016's Dystopia.
"I've been collecting all the stuff that I've written over my entire career, whether it was written on paper or recorded on anything going as far back as a ghetto blaster," he said. "So we've been carrying all this stuff around forever — ideas — and we just, yesterday, got the very last thing that we've had that I've saved for years and years and years and years, we finished that. And that's kind of how Dystopia' was made. We had all these riffs and I just kind of shopped through it and picked out the ones I liked and then wrote stuff to match with it to make everything connect."