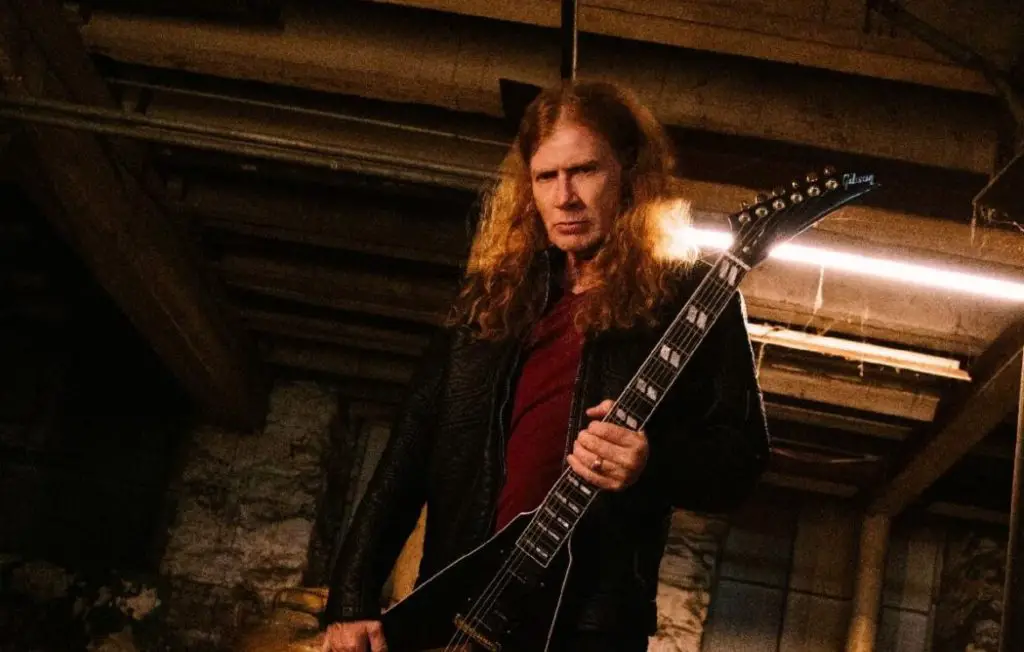 In a new interview with American Songwriter magazine, MEGADETH mainman Dave Mustaine has revealed that the band's new album, The Sick, The Dying And The Dead, is planned to be released in spring of 2022.
He also said the The Sick, The Dying And The Dead title track is about the plague, but not solely centered around the current pandemic.
"The song itself was a historical journey of how the plague started and where it went, starting with rats on ships carrying the disease, coming ashore in Sicily," Dave said.
According to Mustaine, the music for The Sick, The Dying And The Dead was assembled from riffs and music he has had archived for years, some as far back as his teens. "A lot of the riffs have been saved over time," he revealed. "A brand new song can be made up of something I wrote when I was 15 or 55. If It's a good riff, I'll save it."
As previously reported, MEGADETH longtime bassist David Ellefson was fired from the group last month after sexually tinged messages and explicit video footage involving the 56-year-old musician leaked.
Dave Mustaine confirmed that David Ellefson's long-completed bass tracks on the upcoming MEGADETH album have been removed and re-recorded by another bassist prior to the record's release. It is yet unclear if James LaMenzo — who played on band's latest tour — is the bassist who re-recorded bass tracks or not.