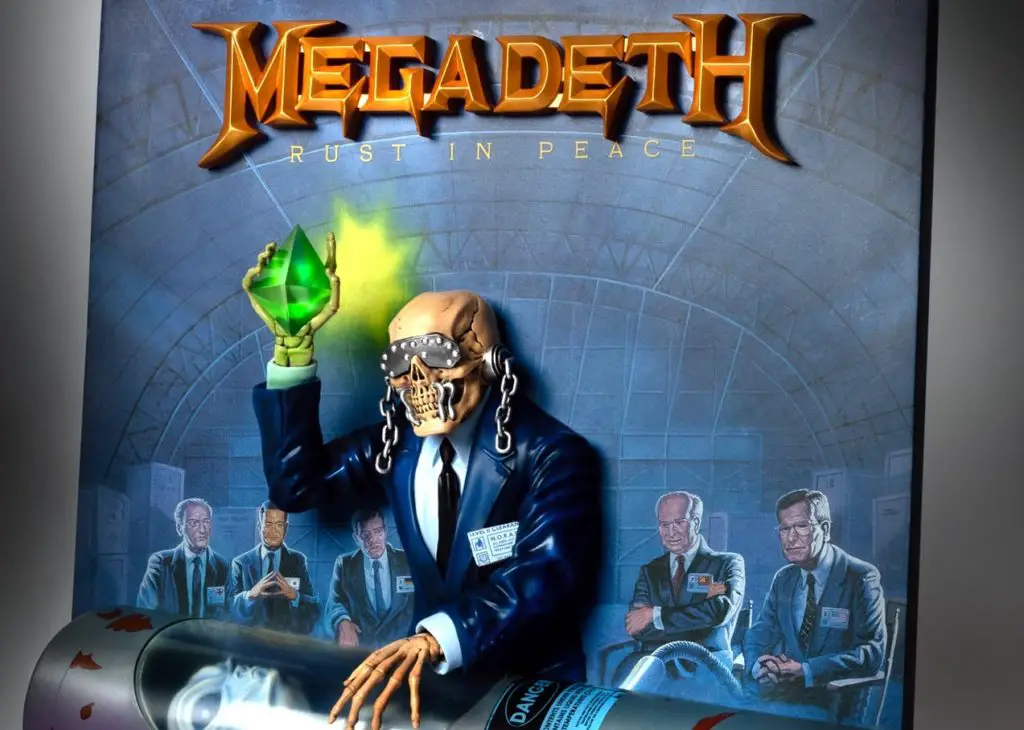 KnuckleBonz have released 3D vinyl cover for MEGADETH's classic album "Rust in Peace". The piece is limited to 1990 copies, each is hand-painted, numbered and comes with a certificate of authenticity printed on the back.
Created to capture some of the most iconic images in album art, this 3D Vinyl™ is 12″ (tall) x 12″ (wide) and this unique collectible can be desk-mounted or wall-mounted.
You can pre-order it for $249 at this location.