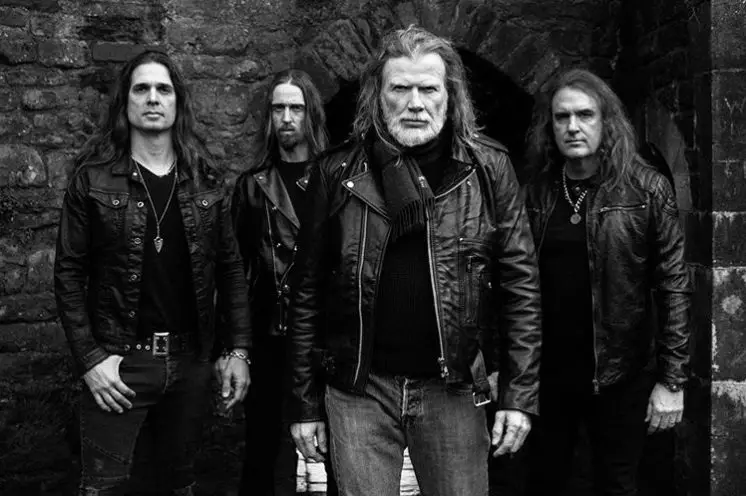 While speaking to SiriusXM's "Trunk Nation" on Friday (April 3), Davil Ellefson said that the MEGADETH's previously announced North American tour with LAMB OF GOD, TRIVIUM and IN FLAMES is still scheduled to take place this summer.
"Right now, the MEGADETH–LAMB OF GOD tour, scheduled to start in June/July, and then the second leg in October/November, currently it's in motion, as planned," Ellefson said. "But I think every day, it's something different. And I think weekly you have to be prepared to change your strategy and make some contingencies. Especially for the concert business.
"As if the record business didn't take a big enough hit over the recent years, now the one source of bread and butter for not just artists, but crew and staff, venues and promoters. Who knows? That could be six months, 12 months — who knows what the state of this is? So we just take it a day at a time."
"The promoters, the venues, the buildings — we're at the beck and call of that," he explained. "Look, I have a solo tour that I was gonna do with [former MEGADETH guitarist] Chris Poland in Australia and Japan in May. And we got word from the promoter last week that Australia is not issuing any work visas until at least June 14th, so that immediately means a reschedule of that, so we're pushing that back probably into 2021. Same, of course, with Japan. So I watched my whole May go away — something that I was just gonna do personally."
Speaking how coronavirus crisis affected MEGADETH upcoming album, Ellefson said: "We had a nice little 10-day window for me and Dirk [Verbeuren, drums] and Dave [Mustaine, guitar/vocals] to be [in Nashville in late March] and to be working and tracking. And the other thing was Kiko [Loureiro, guitar] being up in Finland with his family. 
"Finnair has shut down all flights… So Kiko couldn't get to Nashville to record a MEGADETH album if we wanted him to. He is literally landlocked over there. So, these are some real realities of even just getting together to make a record right now."
Tickets for MEGADETH and LAMB OF GOD tour are available here.