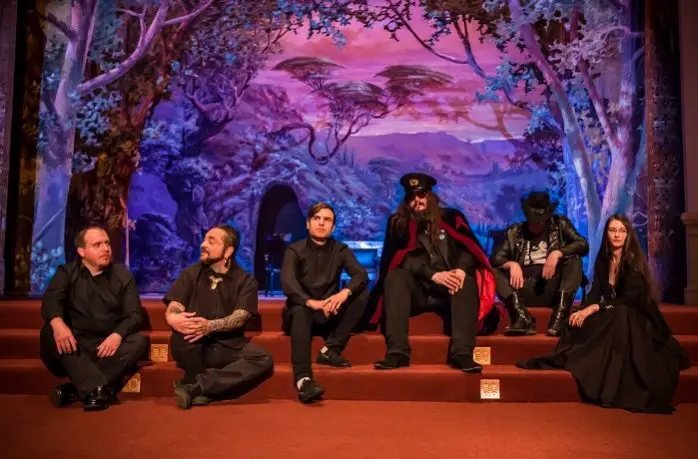 MEGATON LEVIATHAN release "The Belldog", the "gorgeous and consuming" fourth track from their forthcoming new full-length, Mage, which can be heard below.
Mage is available for pre-order now via Blood Music and will be released on October 26th.
In the three years since MEGATON LEVIATHAN released the critically acclaimed Past 21: Beyond The Artic Cell, multi-instrumentalist Andrew James Costa Reuscher and fellow musician/producer Mort Subite have been diligently creating new material. Their aim is to meet and exceed MEGATON LEVIATHAN's reputation for fusing disparate elements into new, borderline narcotic compositions.
The resulting offering from the re-envigorated band is their new album Mage, due to be released this October via Blood Music. The album is a concoction of the band's very own blend of heavy rock, psychedelia, and shoegaze, with heavy synths and orchestral leanings.
Borne out of a personal catharsis for Reuscher, Mage incorporates themes of evolution and enlightenment. Recording took place in-house, with Mort Subite at the helm for mixing, and Billy Anderson handling mastering.
Several new members were drafted for the creation of Mage, including ex-Lord Dying drummer Jonathan Reid, vocalist and concert violinist Andrea Morgan, guitarist and multi-instrumentalist Travis Hathaway, and bassist Trejen. This new and diversely talented cast inspired unexpected creative influence in the studio and will no doubt entrance live audiences when MEGATON LEVIATHAN hit the road.
The artwork and track list for Mage is as follows:
1. Wave
2. Take The Fire
3. Mage
4. The Belldog
5. Within The Threshold
https://youtu.be/-l3ioKGgcgs