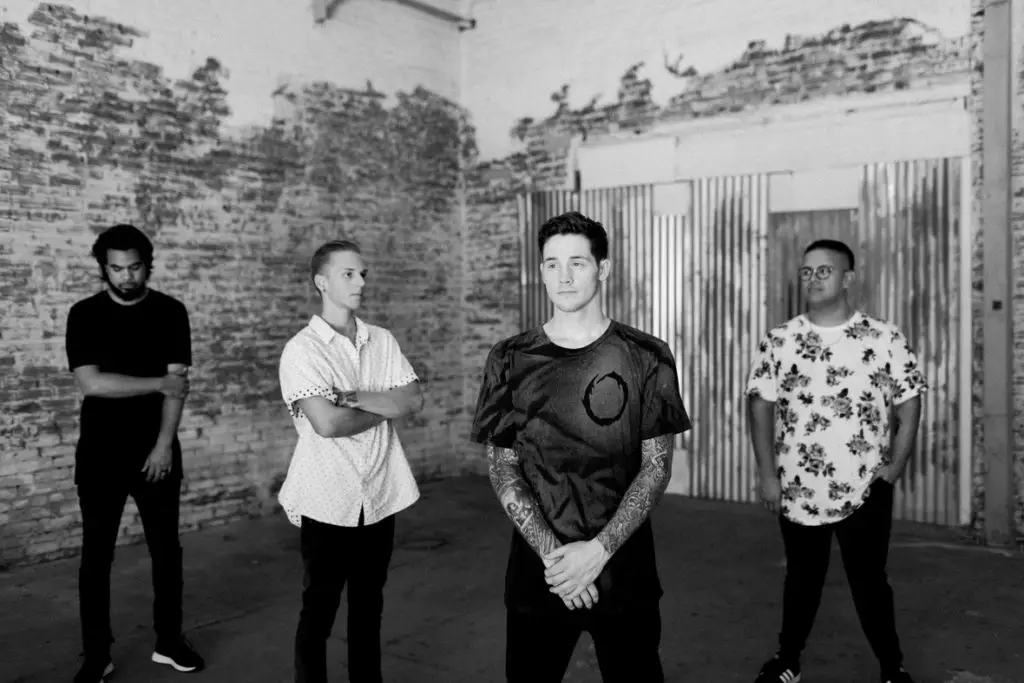 California melodic metal quartet UPON THE WATER have released a music video for their new single "Fire". Produced by Jordan Lockrey of Carnifex and mixed and mastered by Onism Creations, the song comes from the band's upcoming record, set to release later this year.
"This is a very personal song for us as it journeys through the depths of our experiences with alcohol/substance abuse, and the inner turmoil it causes," said guitarist Justin Joseph. "It was probably the most fun song to write as it really touched on a lot of our different influences which really took the song to fun new places."
The video for "Fire" was shot and directed by Dana Willax (Kingdom of Giants), who captured the song's emotions through subtle lighting and rapid movements.
Willax commented on the project saying, "The UTW guys are a dream to work with. They are down to put in as much work as it takes and I appreciate that. I also appreciate the fact that they reached out to me to make them a video knowing I had never made a music video before. I am stoked for their future as a band and can't wait to work with them again."
Watch "Fire" below.