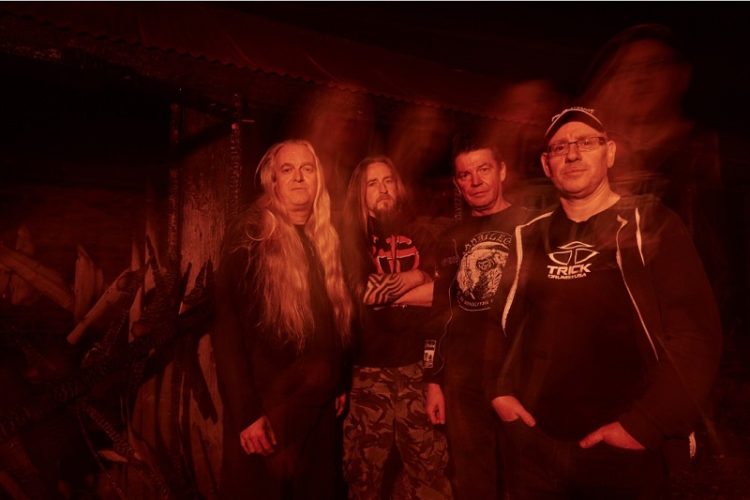 The war rages on! Old school metal veterans MEMORIAM are set to unleash their third album, Requiem For Mankind, on June 21st, 2019 via Nuclear Blast Records. Now, the band present their second single "Undefeated" together with a new lyric video.
The band states: "'Undefeated' – this track is a fist pumping anthem. It is a statement of strength and empowerment. We all go through life and experience hardship and pain, but it is how you come through it that counts. It's a song that reflects how we feel about what we have achieved in our lives…I think that is something that everyone can relate to. The lyrics are about being true to yourself and through adversity retaining integrity and staying strong. Remaining undefeated."
While their debut album For The Fallen (2017) was heavy, depressing and marked by grief, the second work The Silent Vigil (2018) showed a relentlessly aggressive side. It was without question another great album, created by musicians who blindly understand their craft yet do not repeat themselves. This also applies to the third and latest string to their bow Requiem For Mankind. Once again, the groove is monstrous, the riffs are merciless, and the atmosphere is oppressive, paralyzing, even overwhelming. Willett's aggressive vocals are rousing and relentless.