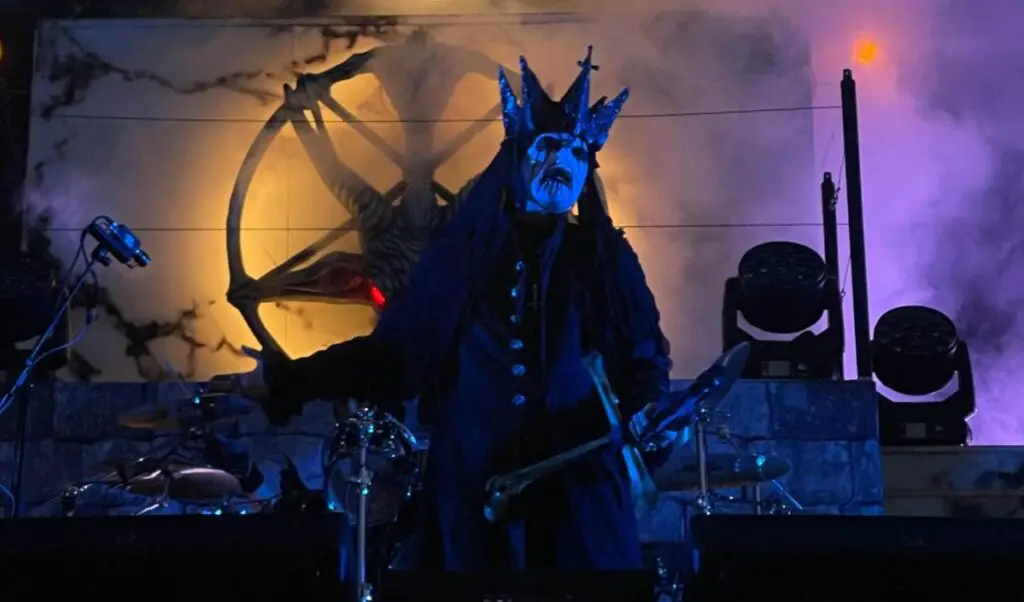 During a recent interview with Canada's The Metal Voice, Brian Slagel, the founder and CEO of Metal Blade Records, was asked about MERCYFUL FATE's plans for releasing new music.
So here are the plans. So there's two [new] songs, one of which you know they're playing a new song in the set ['The Jackal Of Salzburg'] now [on tour], which was supposed to be out prior to all of this, but everything's delayed," he responded (as transcribed by Blabbermouth) .So the first thing is, as soon as this [current fall 2022 U.S.] tour is done, they're gonna finish up that song. It's mostly recorded, and they're gonna finish that up and we're gonna put that out to the digital people on the Internet. So you'll be able to stream that — I don't know — some time in the next few months. So there's that.
"They have another song they've written that's also gonna be out there as well, so there'll be two MERCYFUL FATE songs out there. We'll probably do some sort of vinyl thing with the two tracks as well. Then we'll have a KING DIAMOND album following that. And then we'll go back to kind of the way we did it in the '90s where the next record will be full MERCYFUL FATE album."
Last month, MERCYFUL FATE began its first North American headlining tour in over two decades, and British musician Becky Baldwin is filling in on bass. This is due to regular bassist Joey Vera's scheduling conflict with his band ARMORED SAINT — he unable to make the trek.