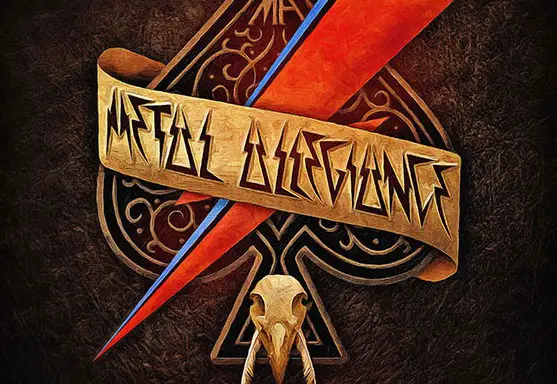 METAL ALLEGIANCE released the 3rd trailer in support of their upcoming special EP, entitled "Fallen Heroes", which is set to be released on August 12. Mark Menghi is featured on the video talking about how the EP came into fruition.
Mark Menghi comments, "We got pissed. We got upset. We got angry. Just because our heroes were leaving us. The people that inspired us to pick up instruments, to write music are no longer with us… that is where this came from."
If you missed any of the previous trailers, please see below:
Trailer 1 – Alex Skolnick discusses the loss of the 3 legends as well as how the songs were chosen:
Trailer 2 – Alissa White-Gluz chats about her vocal cover of "Life In The Fast Lane" by The Eagles:
"Fallen Heroes" pays homage to the 3 legends – Lemmy Kilmister, David Bowie and Glenn Frey – who impacted not just their lives but the world as well.