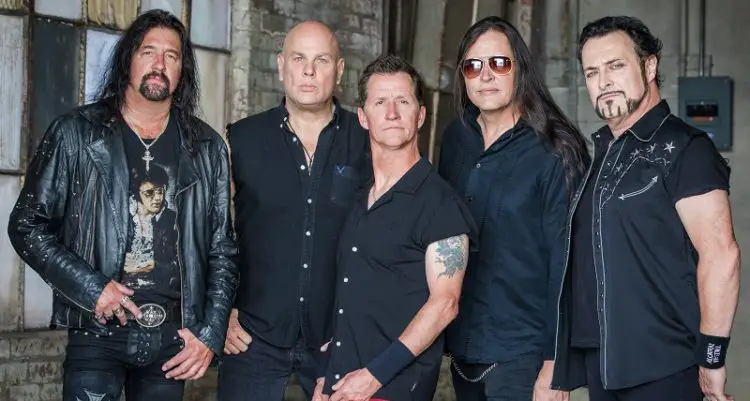 Surviving METAL CHURCH members have issued a statement on singer Mike Howe's death saying he "victimized by a failing health-care system" before his decision to take his own life, his bandmates say.
Mike Howe's official cause of death was determined to be asphyxia due to hanging, TMZ has revealed. A spokesperson for the Humboldt County Sheriff's Dept. told the site authorities are calling it a suicide.
Police got a call Monday morning (July 26) just after 10 a.m. in Eureka, California reporting an unexpected death at a home. By the time deputies arrived, they found the 55-year-old dead at the scene.
Police also said that alcohol and drugs were not believed to be factors in the 55-year-old singer's death, and no controlled substances or paraphernalia were found in the home where he died.
Earlier today, the surviving members of METAL CHURCH issued the statement following the TMZ report, writing: "If you knew Mike Howe, then you knew he was a truly good human being who loved his friends, his family and his many fans around the world. He would always go the extra mile to make someone feel good and he would always give you the shirt off his back if you needed it. We ask that you remember Mike in that way and for the amazing metal music he created.
"As to what really happened? He was victimized by a failing health-care system and subsequently poisoned by the venom of Big Pharma," they wrote, using a term which refers collectively to the global pharmaceutical industry. "In short and in essence, he fell prey to the real 'Fake Healer'…enough said. #truth
"Godspeed Mike Howe, WE LOVE YOU!!!"
Howe fronted METAL CHURCH from 1988 until 1994 and officially rejoined the band in April 2015.
Since then, band has released two studio albums, XI (2016) and Damned If You Do (2018).
METAL CHURCH's latest release was From The Vault, which was released in April 2020 via Rat Pak Records. The effort was a special-edition compilation album that featured 14 previously unreleased songs from the Howe era, including four newly recorded studio tracks, among them a redux of the band's fan favorite classic "Conductor."