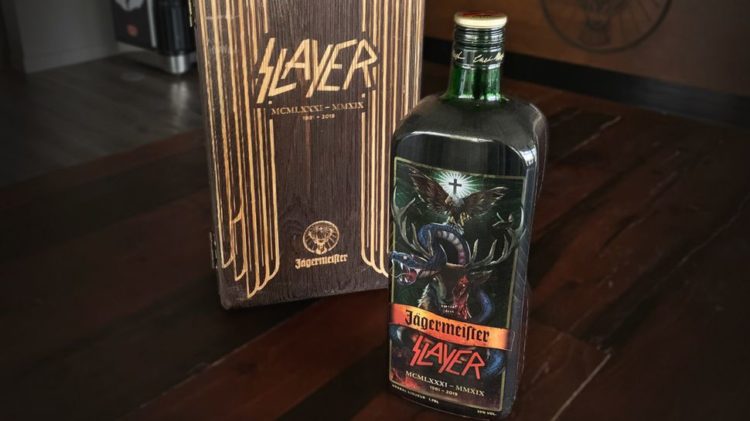 As reported last month, Jägermeister have launched a limited edition bottle as a tribute to SLAYER ahead of the band's appearance at Download UK on June 16.
The 1.75 litre bottle features custom-made SLAYER artwork and is presented in an engraved box and is limited to just 500 bottles. Unfortunately, all bottles were sold out in matter of couple hours.
But if you didn't reserve one in time, there's still chance since guys at Metal Hammer magazine are giving one bottle to one lucky winner.
To participate in a giveaway, just head to this page and fill out all necessary information.
SLAYER guitarist Kerry King commented: "We've had some good times with Jägermeister through the years, we love that they're creating a limited edition bottle to recognize the end of our journey and it looks awesome.
"I'm honoured that our friends at Jägermeister hold us in such high regard. I can't wait to get my hands on one!"
Jägermeister UK's music manager Tom Carson added: "We have enjoyed a longstanding friendship with SLAYER, they're legends who have slayed the game for almost 40 years. Releasing a special edition SLAYER bottle is our way of celebrating their legacy."