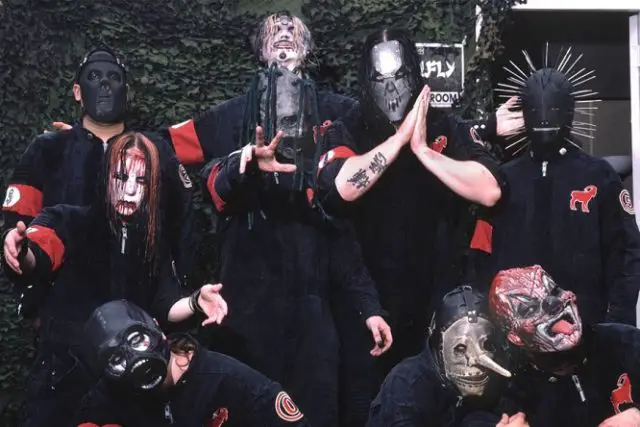 Metal Hammer Magazine has ranked every song from worst to best on SLIPKNOT's 'Iowa' which turns 27 today.
Metal Hammer comments: "SLIPKNOT's Iowa album is practically perfect from start to finish. 14 tracks of ruthless aggression from the heart and souls of nine men who didn't give two hoots what anybody thought of SLIPKNOT or their music, and for that reason it resonated fully with metalheads across the world – it even made it to #1 in the UK. From start to finish it's a classic, but because we're sadists we thought we'd try putting it in some sort of order."
List can be seen below, for full commentary on each song visit original article.
14. (515)
13. Iowa
12. Metabolic
11. The Shape
10. Skin Ticket
9. I Am Hated
8. Gently
7. New Abortion
6. Left Behind
5. Everything Ends
4. My Plague
3. The Heretic Anthem
2. Disasterpiece
1. People = Shit