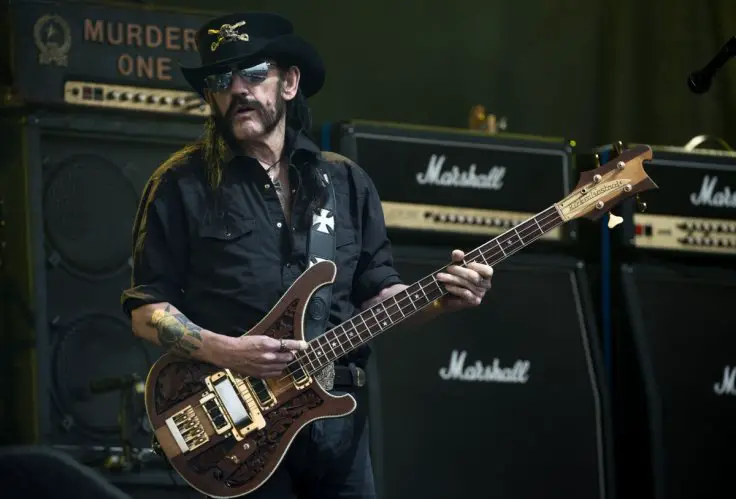 It's a prevalent stereotype that popular musicians are hedonists. They're constantly on the road, performing in front of huge crowds of adoring fans. It's a hectic schedule, and a hectic way to live, one that's filled with something new day by day. Thus, it's easy to understand why they would indulge in pleasures, to get through it all or maintain the high they get on stage.
The genre has roots in psychedelic rock, so one can theorize that those in it are people that enjoy a little chemical stimulation. And while when such a thing gets brought up the mind immediately drifts off to drugs, what about the substances it produces that enhance your mood? Dopamine, adrenaline. And how can you induce these in activities that are safe and easy? Well, gambling's one.
Nowadays, most people prefer to partake in this activity online, at one of many digital platforms. Novibet Casino is one of the best ones. These services offer such a vast catalog that even metal bands have branded slots. Megadeath being one. And if you've never played a slot, these are far more advanced than the machines you've seen on casino floors, and the perks are far better too. Free spins, bonus rounds, and the chance to land multiple progressive jackpots.
So, while everyone is gambling at online casinos, most metal musicians are too old-school and they stick to tables at land-based establishments. If they didn't, we would have no way of knowing that gambling is their hobby.
Scott Ian
Anthrax vocalist and rhythm guitarist is not only a metal veteran, but he's now also a professional poker player. Proclaiming that he has never been a gambler, in his autobiography he tells the tale about how he got drawn into the game in the mid-2000s, with a fluke win of a celebrity Texas Hold 'Em tournament on VH1. This led to an online poker sponsorship and a career as a pro.
Sully Erna
Another poker-head is Godsmack vocalist Sully Erna, who like Scott, began to take things seriously around 2006. He stepped into the world of pro poker and finished in 713th place from 8,000 participants in a Vegas tournament. A year later he took 2nd place in the Diamond World Poker classic and a prize of $307,000.
Lemmy
Now, when we mentioned hedonist at the start, we weren't talking about Lemmy, but it's no secret that he was one. And gambling was just one of his many favorite pastimes. In the documentary – Lemmy: The Movie, his love for gambling is touched on, especially his preference for slots. He was somewhat of a blackjack man as well.
Liv Boeree
Now, let's invert things. A professional poker player that plays metal too. People that don't follow the game probably have never heard of this British phenom, but when you find out that her nickname is – "The Iron Maiden", loving metal is a must. While attaining a degree in Physics, Liv also played guitar for Manchester metal band – Dissonance.