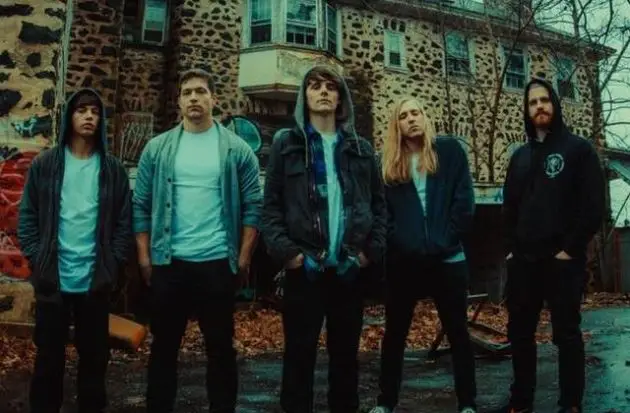 We sat down with Jared and Nolan from PA metalcore outfit THE ART OF DECEPTION to talk about their new (heavy as f—k) single "Infernal Wasteland", available now on all streaming platforms!
You guys mention that your newest single "Infernal Wasteland" is your heaviest song yet, how was the writing and recording process different than your previous singles?
The biggest change to the recording process was a change in the bands lineup and desire to maintain our heavier direction.  As a band, we enjoy writing lighter songs like "Take Me Back (Rewind)", Released in March of 2018, but we feel a heavier direction best fits us as a band moving forward. Unlike "Take Me Back (Rewind)" aimed towards fans of Silverstein, ADTR, and Blink 182 ,  "Infernal Wasteland" is aimed to attract fans from various genre's within the Metal and Metalcore community. Instrumentally, we feel if we are going to be accepted within the community we need to give fans our "heaviest track to date" we feel "Infernal Wasteland" lives up to this title for what we've put out since 2015.
The single can be seen as an ode to internal struggles and personal hell, what are some things you guys have faced that have inspired the single?
Nolan: Losing my sister 3 years ago. I've based a lot of the future and past lyrical content on her and our times together.

 

Jared: We've all encountered our own personal demons and conflicts. Writing music is therapeutic and helps to alleviate my stress and insecurities.
If you were tipped off that an alien race was truly coming to destroy Earth, what would you spend your last day doing?
Nolan: Spend time with loved ones.

 

Jared: Ah man, that's a tough one haha. In my head I'd spend time with friends and loved ones. But if they're busy, I guess I'll just watch some Netflix and eat all the junk food I can find.
Tell us about when you first started writing music.
When we started this band, we quickly learned that each member had very diverse tastes in music. Despite that, Metal was our common bond and we've been writing together for over four years.
Who are some of your metal/heavier influences that help you write songs like "Infernal Wasteland"?
For Infernal Wasteland, our biggest influences include bands like Chelsea Grin, Whitechapel, Knocked Loose,
The music video features you guys looking a little dirty, walk us through what shooting that video was like.
We wanted to show transformation from our previous music video. "Take Me Back (Rewind)" is drastically different than "Infernal Wasteland" and we want fans to know that we aren't writing off the song or style, we are just focusing on a Metal/Metalcore direction.  The shirts worn in the video were worn in "Take Me Back (Rewind)" but it took time to get those pearly white shirts gritty and burned. We spent a couple hours rubbing our shirts in coal and dirt and then taking a blow torch to each of the shirts to get the desired effect. We felt this symbolically showed what we've been through to get to this point as a band and all the struggles in our own personal lives. As for the dirt and grit on us, we were in a very dirty factory and used mother nature to get ourself's grimy for the occasion.
Check out the video for "Infernal Wasteland" below: