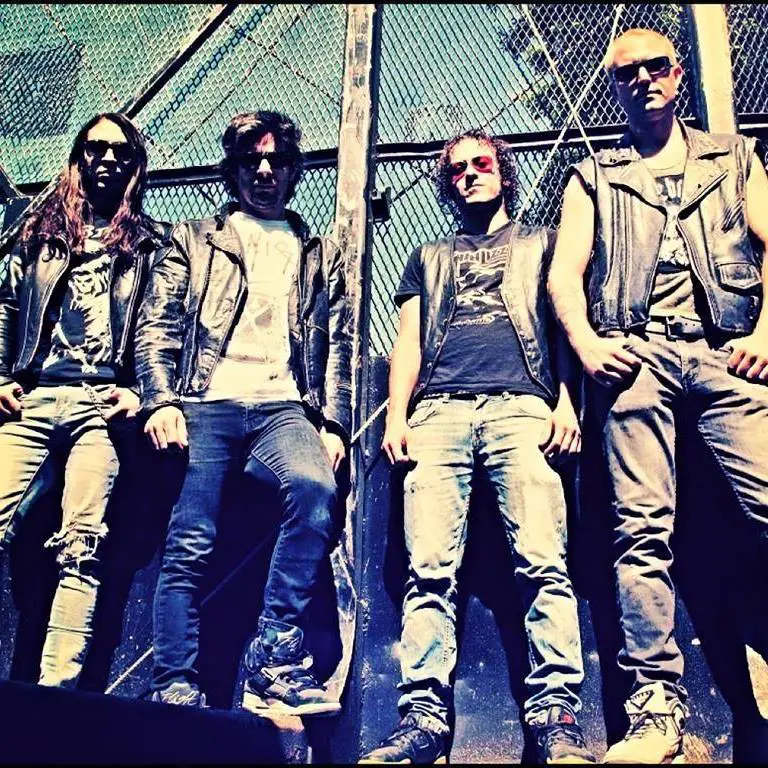 METALIAN were originally formed in Montréal, Canada, in 2003 by vocalist/guitarist Ian Wilson "after learning how to harmonize guitar solos and realizing that I could hit high notes like Rob Halford." After playing for a few years, touring locally around eastern Canada and the United States and releasing a couple of demos, EPs and albums, one by one the other members had to quit due to having children and getting married. The current line-up has been together for about seven years, having toured Europe and Mexico twice respectively.
"Wasteland," the band's first full-length studio album, was originally released in 2009 but it took a further six long years until the second METALIAN record "Metal Fire And Ice" was finally unleashed in 2015.
Now "Vortex," METALIAN's second longplay album, is ready to hit the record store shelves. Singer Ian Wilson explains the long gap between releases: "Between "Wasteland" and "Metal Fire And Ice" there was a complete line up change except for myself, so that had an impact on the time between the two. After recording "Metal Fire And Ice" we were touring quite a bit and as it was initially a self-release, it took a while to save money to release it. In general though we don't rush things, we just write songs as they come. Playing music is a pleasure for me. It's the best way to travel and have fun with your friends."
According to METALIAN's main man, there is not a huge difference between "Vortex" and "Wasteland" or "Metal Fire And Ice": "Same approach on all albums (aside from the line-up change). But I think we're growing as musicians and as players together, and therefore I think we're getting better at writing and playing. "Vortex" is probably my favorite but it's also the freshest, so that makes it more exciting, I suppose. I always tell people who have never heard us that we play classic metal, and usually reference Priest. Like 'if you like Priest, then you'll like us'."
Read our review here.