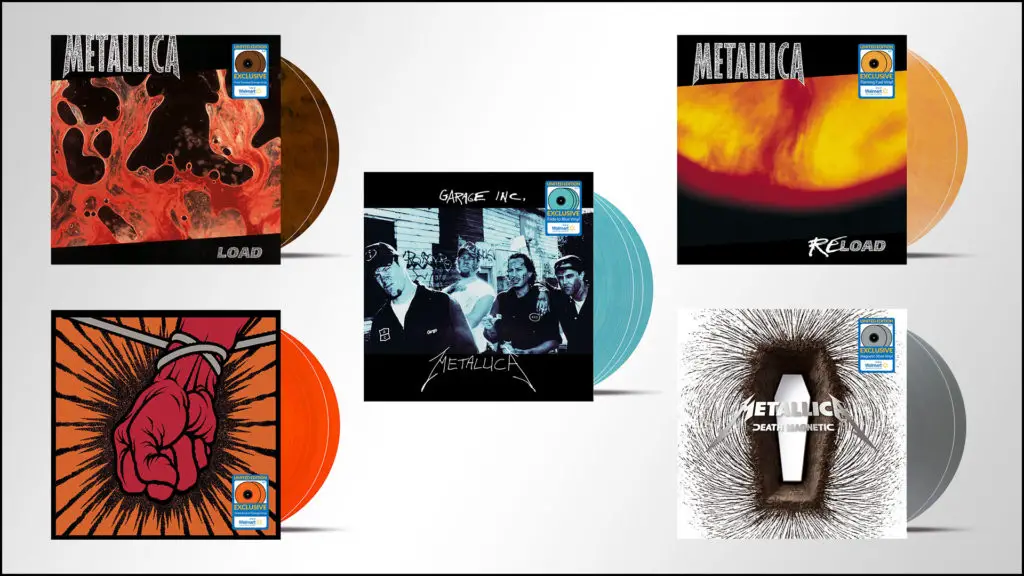 Walmart is back with another round of METALLICA colored vinyl, this time including Load, ReLoad, Garage, Inc., St. Anger, and Death Magnetic.
These five titles will hit Walmart store shelves on June 17, but stock is limited.
Load is presented on Poor Twisted Orange vinyl, ReLoad on Flaming Fuel vinyl, Garage Inc. on Fade To Blue vinyl, St. Anger on Some Kind Of Orange vinyl and Death Magnetic on Magnetic Silver vinyl. There's no word at the moment if these reissues will be released outside of the US.
The bundle is available to pre-order from Walmart here.
Upcoming METALLICA live dates, along with tickets, can be found at this location.