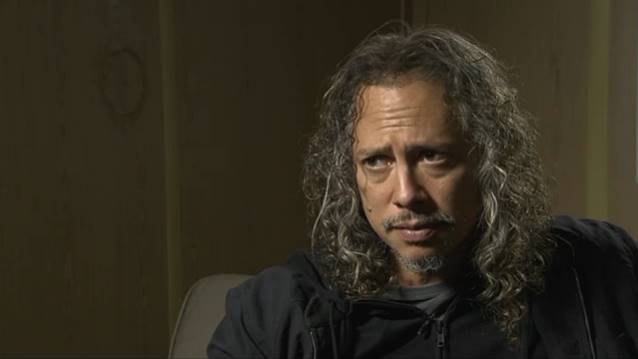 Alex Becker of musical instrument marketplace Bandist.de met up with METALLICA legend Kirk Hammett for an interview for Metal Addicts
to talk in detail about his guitar effects company KHDK. In this interview, Kirk talks about the origins, his
mission to make other guitar players happy through his pedals and what the future has going for KHDK. Listen to this exclusive interview below.
METALLICA's latest album, Hardwired… to Self-Destruct was released as a double album on November 18, 2016 by their vanity record label Blackened Recordings. It is their first studio album in eight years following Death Magnetic (2008), marking the longest gap between two studio albums in the band's career. It is also their first studio album not to feature songwriting contributions from Kirk Hammett since he joined the band in 1983, and their first studio album released through Blackened.
https://www.youtube.com/watch?v=IrWvxGnA-Jk