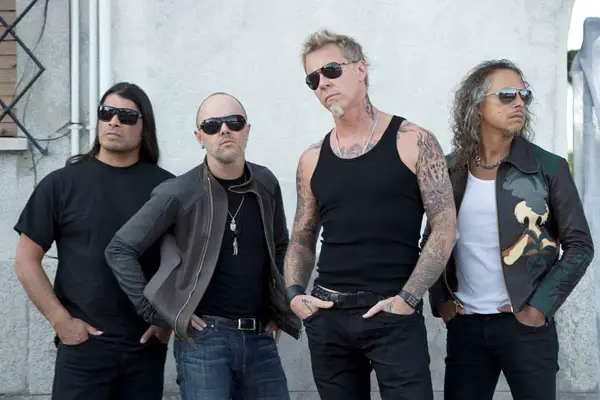 METALLICA have begun mixing their long-awaited  follow-up to 2008's "Death Magnetic", which should be released by the end of the year.
The information was revealed last week by Dan Nykolayko, a member of the METALLICA staff who interviewed frontman James Hetfield and drummer Lars Ulrich for a Metallica.com article (You need to be member of METALLICA fan club in order to read it in full) on the 20th anniversary of the group's "Load" LP.
In the article, Nykolayko wrote: "I managed to corner Lars and James at HQ before they locked themselves in the control room with Greg Fidelman to start mixing the new album."
In a recent interview with Metal Forces, METALLICA drummer Lars Ulrich spoke about the progress of the recording sessions for the band's new album, saying it "will be done this summer".
He said: "We're now coming towards the end of the musical creative process and we're starting to look ahead and the process of how we're gonna share this record with the universe."
He added: "The month of June is basically when we're gonna sit down and figure what we're gonna do with it all; what we're gonna call it and what's gonna be on it."
The new METALLICA album is being recorded at the band's headquarters in San Rafael, California with producer Greg Fidelman, who engineered and mixed "Death Magnetic".