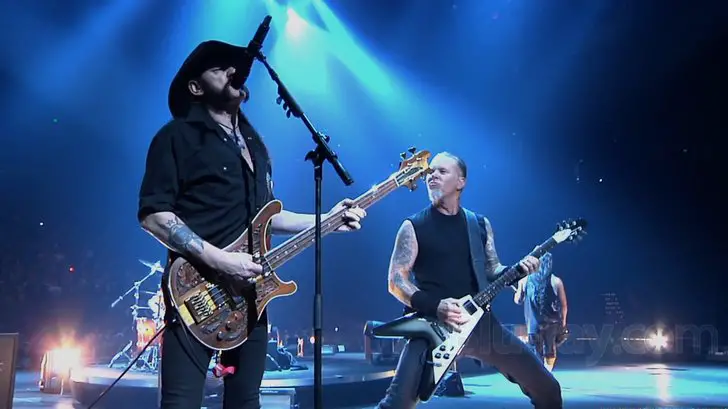 On Saturday, December 28, the fourth anniversary of the passing of legendary MÖTÖRHEAD frontman Lemmy, METALLICA shared footage of him performing the MÖTÖRHEAD song "Too Late Too Late" with METALLICA at a September 2009 concert in Nashville, Tennessee.
METALLICA shared the footage with following caption: "We miss you, Lemmy…"
In 2016, METALLICA has released a song "Murder One" on their album Hardwired… to Self-Destruct, which is a tribute to Lemmy, who passed away on 28 December 2015, four days after his 70th birthday, from prostate cancer, cardiac arrhythmia and congestive heart failure. According to the band, his cancer had only been diagnosed two days prior to his death.
Lemmy died on December 28, 2015, just two days after he found out that he was afflicted with an aggressive form of cancer.