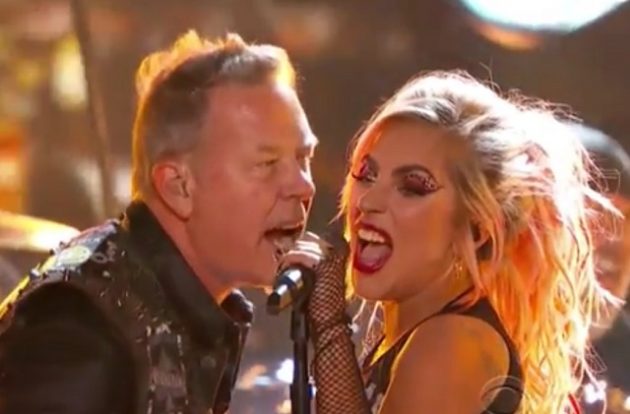 METALLICA performed its song, "Moth Into Flame", last night at the 59th annual Grammy Awards at the Staples Center in Los Angeles.
James Hetfield's microphone wasn't working so he had to share the mic with Lady Gaga until his was fixed.
Watch the official video of the performance below.
Prior to her appearance with METALLICA, Gaga honored the band by getting a new tattoo — a large moth with skull. She posted a photo of the tattoo on her Instagram and captioned it "The Moth & Metallica," as an apparent homage to "Moth Into Flame".