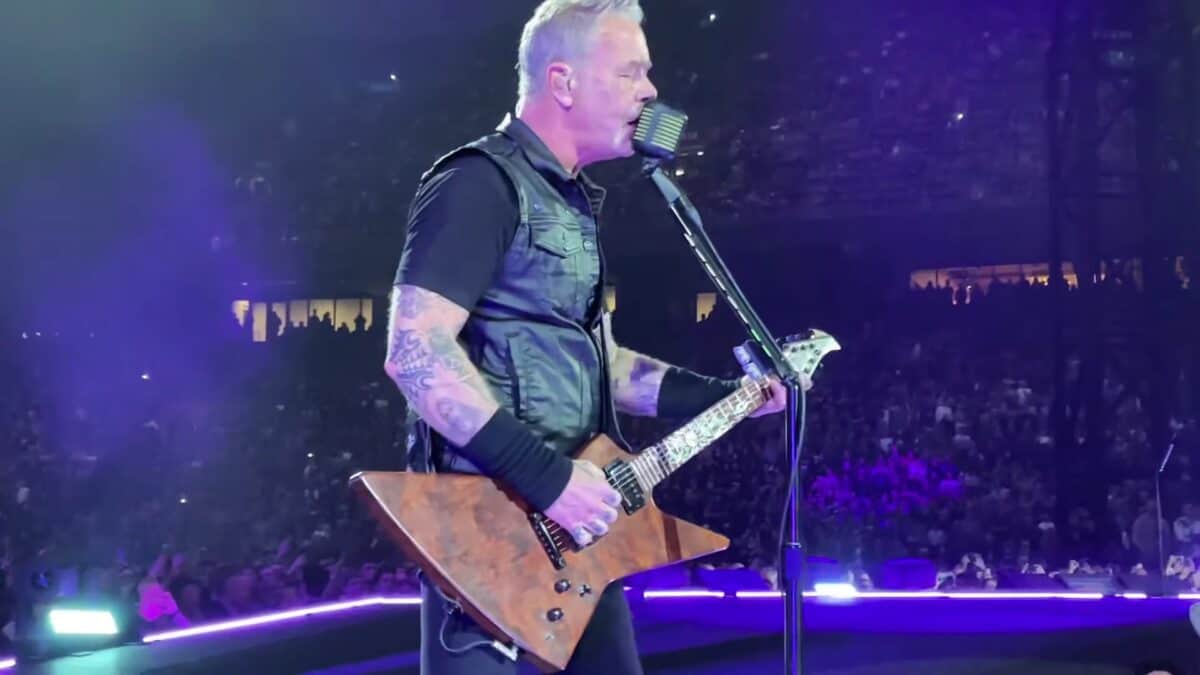 On the Saturday evening, April 29, METALLICA performed their second concert of the "M72" global tour at the Johan Cruijff Arena in Amsterdam, Netherlands. This journey involves the group performing in each city twice, offering unique "No Repeat Weekend" experiences with entirely distinct setlists and supporting acts.
METALLICA kicked off their 16-track performance in Amsterdam, opening with "The Call Of Ktulu" and featuring three fresh tracks from the "72 Seasons" album: the title track, "If Darkness Had A Son," and "You Must Burn!" – the last one making its live debut. The band also played "Until It Sleeps," which they haven't performed live since 2008.
Fan-filmed video footage from the show can be seen below.
The setlist was as follows:
01. The Call Of Ktulu
02. Creeping Death
03. Leper Messiah
04. Until It Sleeps (first performance since November 3, 2008)
05. 72 Seasons (first time in front of a live audience)
06. If Darkness Had A Son (first full live performance)
07. Welcome Home (Sanitarium)
08. You Must Burn! (live debut)
09. The Unforgiven
10. Wherever I May Roam
11. Harvester Of Sorrow
12. Moth Into Flame
13. Fight Fire With Fire
14. Whiskey In The Jar
15. One
16. Enter Sandman