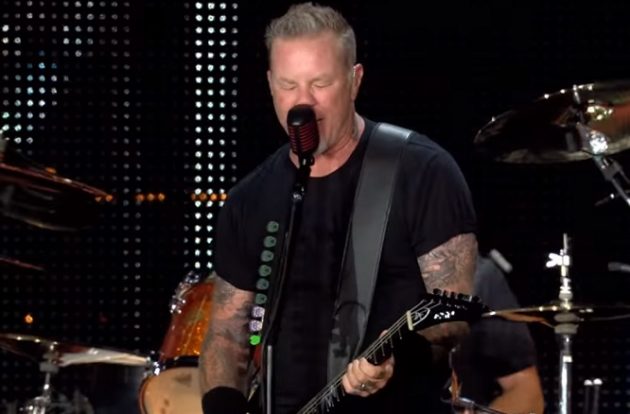 Last night in London, UK, METALLICA has performed the song "Spit Out The Bone" live for the first time ever. Song is taken from the band's latest album Hardwired… To Self-Destruct.
Video footage can be seen below.
METALLICA's latest album, "Hardwired… To Self-Destruct", was certified platinum on April 12 by the RIAA(Recording Association Of America), meaning every one of their studio albums has reached or surpassed this milestone.
"Hardwired… To Self-Destruct" debuted as expected at No. 1 on The Billboard 200 album chart last November, selling 291,000 copies in its first week of release. Both of the band's previous outings, 2008's "Death Magnetic" and 2003's "St. Anger", sold more copies in shortened sales weeks. "Death Magnetic" moved 490,000 copies in a three-day window, while "St. Anger" shifted 418,000 copies in a similar frame.