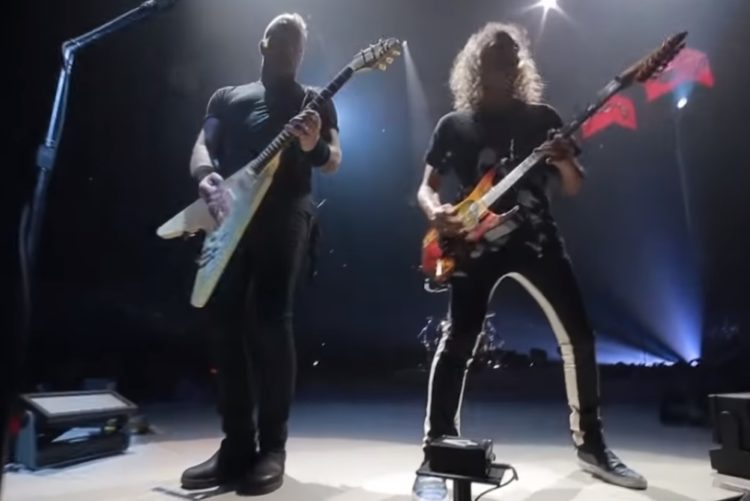 Last night (June 5) at the Oracle Arena in Oakland, CA, Metallica frontman James Hetfield and guitarist Kirk Hammett performed the US National Anthem at the third game of the ongoing NBA Finals between the Golden State Warriors and the Toronto Raptors.
During the same game, the Canadian National Anthem was performed by Tenille Arts.
James and Kirk have performed "The Star-Spangled Banner" in the past, most recently during the seventh annual "Metallica Night."
The event took place on April 26 at the Oracle Park in San Francisco, CA, as the San Francisco Giants played against the New York Yankees. During the same game, drummer Lars Ulrich threw the ceremonial first pitch, while the group also announced the team lineups.
Hammett previously told ESPN that he feels that Metallica's version of the national anthem is "really unique and different."
Thanks to Ultimate Guitar for the posting.
Footage of the performance was quick to surface online via YouTube, you can check it out in the embedded player below.
https://youtu.be/7OkbD9DHpAE