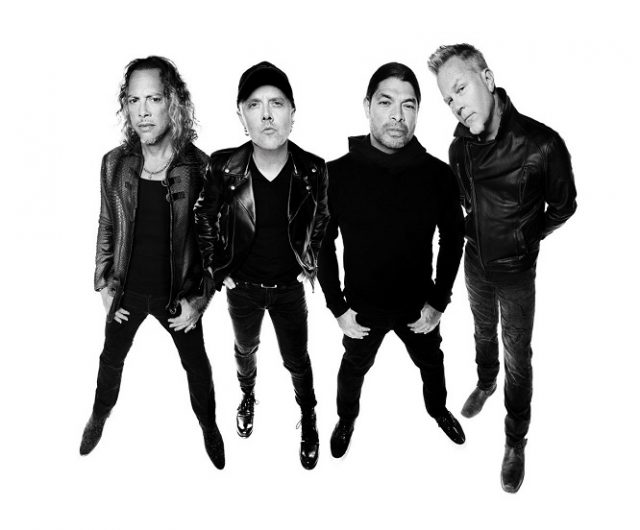 METALLICA premiered the second official video for "Now That We're Dead" track off the "Hardwired… To Self-Destruct"  album.
Lars Ulrich previously called this one the track off new record that fans seem to like the most, telling James VanOsdol (transcribed by UG):
"It's a lot of fun to play, I start it off with that crazy drum groove. It goes back to something we were working on in the studio back in the day – I came up with that groove and Hetfield started playing all these crazy counter-rhythmic riffs and that song was born. It seems to be an early fan favorite off the new album, we love playing it live."
You can check out the video below.
METALLICA's latest album, "Hardwired… To Self-Destruct", was certified platinum on April 12 by the RIAA (Recording Association Of America), meaning every one of their studio albums has reached or surpassed this milestone.
"Hardwired… To Self-Destruct" debuted as expected at No. 1 on The Billboard 200 album chart last November, selling 291,000 copies in its first week of release. Both of the band's previous outings, 2008's "Death Magnetic" and 2003's "St. Anger", sold more copies in shortened sales weeks. "Death Magnetic" moved 490,000 copies in a three-day window, while "St. Anger" shifted 418,000 copies in a similar frame.