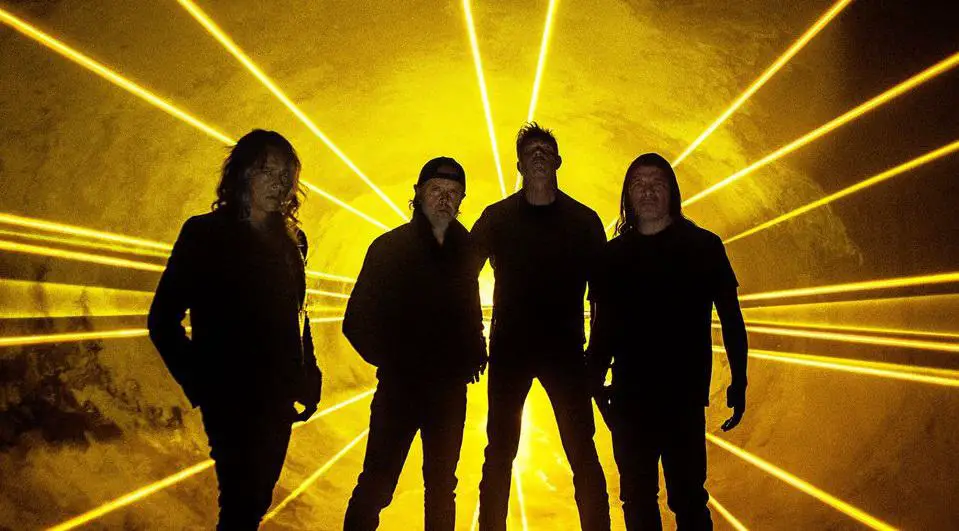 METALLICA has released a new single, "Screaming Suicide," along with a music video. The song is taken from band's upcoming album, 72 Seasons, available April 14th, 2023.
Band comments on meaning behind the song: "'Screaming Suicide' addresses the taboo word of suicide. The intention is to communicate about the darkness we feel inside. It's ridiculous to think we should deny that we have these thoughts. At one point or another, I believe most people have thought about it. To face it is to speak the unspoken. If it's a human experience, we should be able to talk about it. You are not alone."
72 Seasons is the band's first new material since 2016 and it will be released in formats including 2LP 140g black vinyl and limited-edition variants, CD and digital.
Hetfield previously spoke on the concept of the album, saying: "72 seasons. The first 18 years of our lives that form our true or false selves. The concept that we were told 'who we are' by our parents. A possible pigeonholing around what kind of personality we are. I think the most interesting part of this is the continued study of those core beliefs and how it affects our perception of the world today. Much of our adult experience is reenactment or reaction to these childhood experiences. Prisoners of childhood or breaking free of those bondages we carry."
You can pre-order album via Amazon using this link.