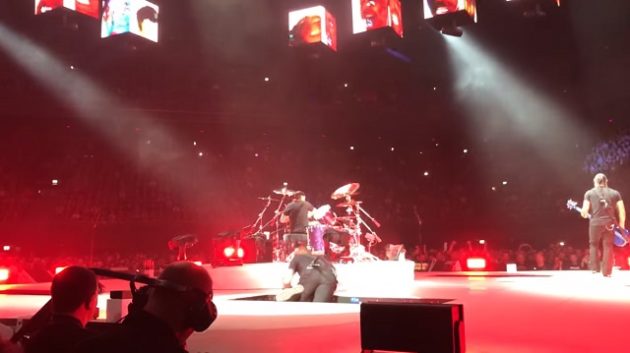 James Hetfield fell on stage last night during the METALLICA show last night in The Netherlands.
METALLICA was performing the sixth song of its set, "Now That We're Dead", at Ziggo Dome in Amsterdam when Hetfield apparently took a wrong step and fell into a small hole on the stage that had just opened up and from where one of four rectangular percussion tables was supposed to come up. Then a couple of crew members helped him get up after which he continued the set.
Check out the video footage below.