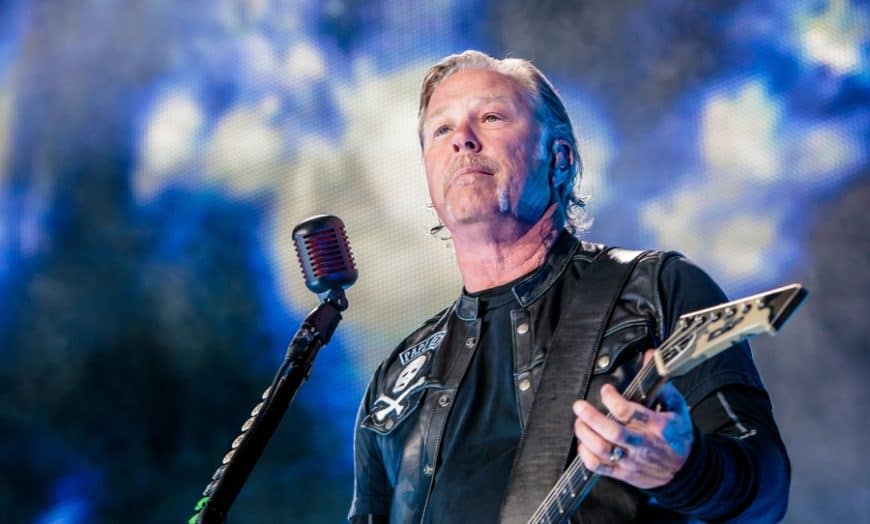 METALLICA frontman James Hetfield recently spoke out about his addiction to fame and shared how he readjusts to a normal lifestyle on days when he's not touring.
Hetfield has described how he struggles to adjust to the stark contrast between being on stage and being at home, noting that he feels an "addiction to fame."
In an interview with The New Yorker, Hetfield said: "Being up onstage is a fantasy world. Everyone is out there sprinkling you with wonderful dust. You start to believe it, and then you get home and you go, 'Where's my dust?' Not so wonderful now, sitting here alone with two cats, taking the garbage out."
On tour, he said, the days off are harder than the days on. There's nowhere to funnel the energy; time turns into a strange, liminal expanse. "My body is tired, but my mind is still going. What do I do with that?" he said. "I just ask people in the crew, or friends, or my assistant, 'Hey, can you just sit down and watch TV with me?'
"I believe the addiction to fame is a real thing," he said. "I've got my little recovery posse on the road to help me out. We'll say a prayer before going onstage: 'James, you're a human being. You're going to die. You're here doing service. You're doing the best you can.' That is helpful for me."
James's efforts to numb himself without moments of clarity caused his well-known battle with alcohol. He finally won that fight after going to rehab at the end of 2019.
"I think everyone searches for that sense of presence. I searched for it in the wrong medicines for a long time," he said. "I just wanted to turn my head off. That worked until it didn't work. Finding a new god that isn't alcohol… yeah, that's what I'm still workin' on."
METALLICA has finally announced their 12th studio album titled, 72 Seasons which will be available next year on April 14, 2023. The 77-minute long project was produced by Greg Fidelman with METALLICA's James Hetfield and Lars Ulrich.