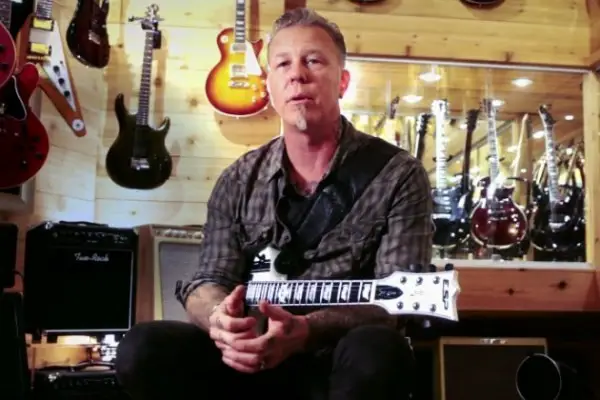 JAMES HETFIELD recently discussed Kirk Hammett's involvement in the creative process of the new METALLICA album Hardwired… To Self-Destruct, saying that he simply wasn't there.
Hetfield tells Metal XS: "Kirk was not part of the writing. Kirk obviously came in and did the solos. But Lars and I… You know, Lars and I always have done this, but with contributions from other people on their riffs and things. Kirk's riffs weren't there.
"I know he talks about him losing his phone and things like that with the riffs, but… No, he wasn't involved in the process. And Robert [Trujillo] was there. The intro to 'ManUNkind' is Robert; that is him, and it's beautiful. But it is Lars and I doing what we always do — put the songs together."
Focusing on the creative process in general, James added: "The songs were all put together over the course of time – I would say maybe a year and a half. But the riffs – the riffs could have been around for a little longer. But it's all new. There's nothing that was left over from other albums or anything, so it's all new.
"Some are riffs that were on my riff collection, and some were, 'Let's just go out and play,' and some just came about there. So some are super fresh, and some are, obviously, from the last year."
Hardwired… to Self-Destruct was released as a double album on November 18, 2016 by their vanity record label Blackened Recordings. It is their first studio album in eight years following Death Magnetic (2008), marking the longest gap between two studio albums in the band's career. It is also their first studio album not to feature songwriting contributions from Kirk Hammett since he joined the band in 1983, and their first studio album released through Blackened.