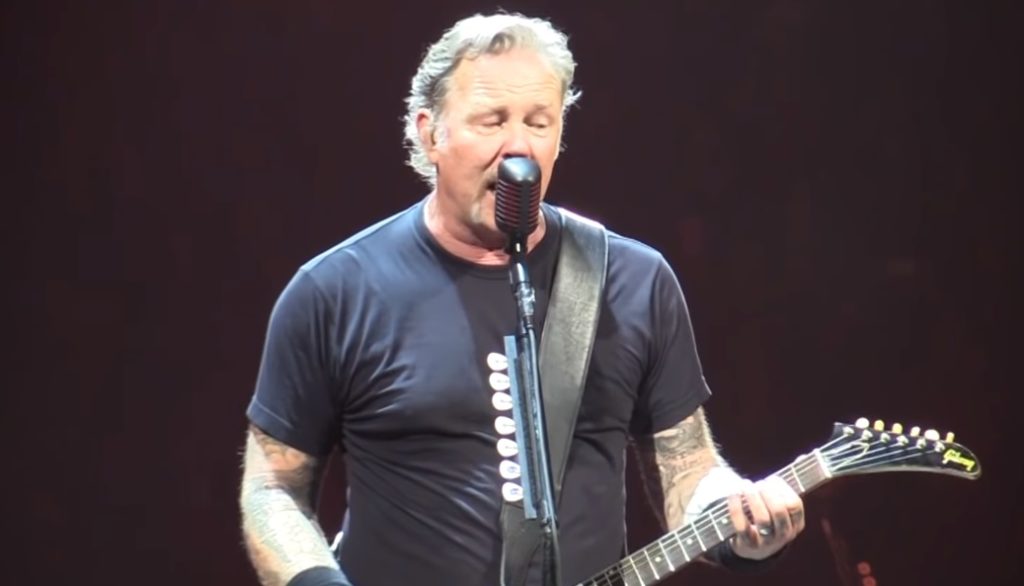 METALLICA frontman James Hetfield recently donated his collection of 10 highly regarded custom cars to the Petersen Automotive Museum in Los Angeles.
Starting February 1, Hetfield's cars, a number of guitars, photos and memorabilia will be on the floor of the venue in the museum's Bruce Meyer Family Gallery until October.
Hetfield's collection, includes Voodoo Priest, based on a '37 Lincoln Zephyr, a '36 Auburn roadster named Slow Burn, a Delahaye inspired '34 Packard, Aquarius, a '36 Ford in bare metal called Iron Fist, a purple '56 Ford F-100 pickup truck, and three cars by custom fabricator Rick Dore: Black Pearl, a custom 1948 Jaguar, a '52 Olds named Grinch, and Skyscraper, a 1953 Buick Skylark.
This will mark Hetfield's first public appearance since last fall when METALLICA postponed announced tour of Australia and New Zealand as James re-entersd a treatment program to work on his recovery from alcohol addiction.
"We are truly sorry to inform our fans and friends that we must postpone our upcoming tour of Australia and New Zealand," band said in a statement.
"As most of you probably know, our brother James has been struggling with addiction on and off for many years. He has now, unfortunately, had to re-enter a treatment program to work on his recovery again.
"We fully intend to make our way to your part of the world as soon as health and schedule permit. We'll let you know as soon as we can. Once again, we are devastated that we have inconvenienced so many of you, especially our most loyal fans who travel great distances to experience our shows. We appreciate your understanding and support for James and, as always, thank you for being a part of our METALLICA family.
"All tickets purchased to the shows in Australia and New Zealand, including Enhanced Experiences and Black Tickets, will be fully refunded."
In 2002, Hetfield entered a rehab program and began maintaining total abstinence from alcohol. In a 2010 interview with So What!, the official magazine of METALLICA's fan club, Hetfield stated that he is a "reborn straight edge."
Tickets for METALLICA's 2020 dates can be find here.