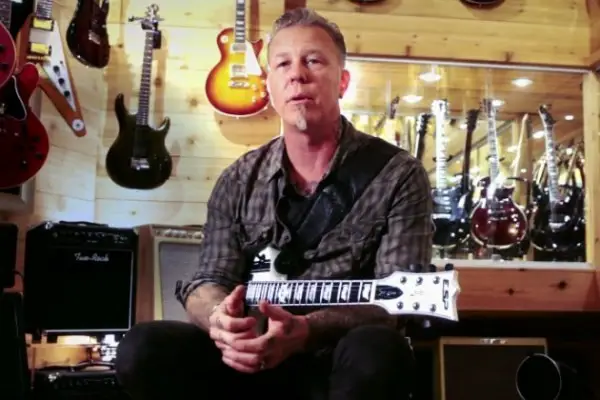 METALLICA frontman James Hetfield says that the band haven't yet made their best album.
At a Q&A with fans in Mexico, Hetfield says: "The next album is always going to be the better one. We haven't made our best record yet.
"We're continuing to keep improving ourselves as people, as musicians, as just human beings."
Asked why they took so long to follow-up 2008's Death Magnetic, Hetfield responded: "It took a long time. People got mad. And I realised when we were playing the album for some of the journalists that it's such a great feeling to give birth to new music and how it makes other people feel made me feel good.
"So I don't know why we waited so long. Make sure we don't wait so long again, okay?"
METALLICA will release their highly anticipated follow up to Death Magnetic in November called Hardwired…To Self-Destruct! Two discs, nearly 80 minutes of music is coming your way on November 18, 2016.
Produced by Greg Fidelman, along with James and Lars, this is band's 11th studio album and is available for pre-order in a variety of configurations including 12 songs on a double CD, vinyl, digital download, as well as a deluxe version with the riffs that were the origins of the album. Everyone who pre-orders the album through Metallica.com will receive an instant download of the song "Hardwired."