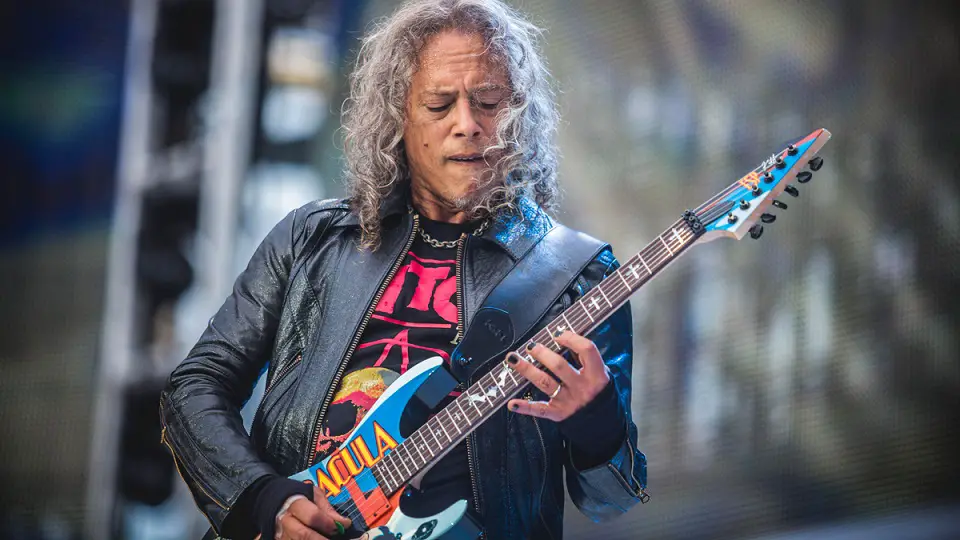 During a recent interview with U.K.'s Kerrang! magazine, METALLICA guitarist Kirk Hammett spoke about the fact that he is currently involved in several projects outside his main band, including releasing his debut solo EP and publishing his first comic book, Nights Of Lono.
"I have to say I've been sober for seven and a half years now and my mind is in a different place, I'm better focused," Kirk said. "I got my brain back, I've gotten my memory back so nowadays I'm in a better place. I record music and my focus is that much better.
"When I got sober, I had so much more time. I was spending almost every night in a nightclub or bar and then I'd spend almost every morning recovering from that. Day in, day out, regardless of whether I was on tour or not. And now that's been removed from my life I have all this extra time, so of course I'm going to play my guitar more. It's what I love to do and as a consequence of that there's just a higher output. My rate of production is higher and it's a better model for me to work from.
"It's weird, I'm 59 years old and I don't think I've even peaked creatively or musically," he added. "I certainly don't feel 59, I still go out and surf three or four times a week, run, ride my bike and play my guitar. I still feel as energetic as I've ever been and I attribute that to giving up drinking. And this is all the result of that."
Kirk's debut solo EP, Portals, was released on April 23rd and can be found on Amazon here.