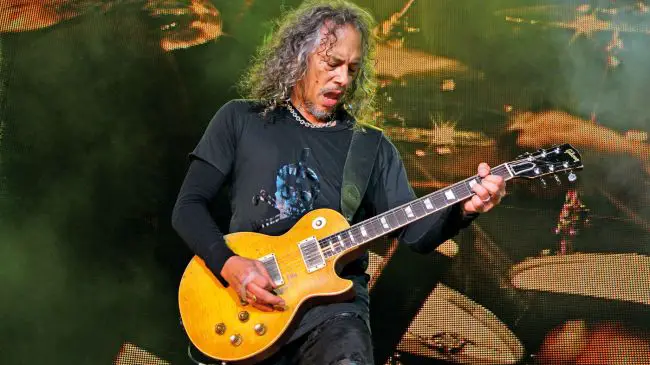 While speaking to Marin Independent Journal, METALLICA guitarist Kirk Hammett once again defended Lulu, the band's controversial collaborative album with Lou Reed, calling it "a real accomplishment."
He said: "I have always been a big supporter of that album, even when all my friends are shaking their heads and looking at me going, 'Bro, what were you thinking?'
"It was a real accomplishment as far I was concerned. We were there to help Lou Reed fulfill his vision, and I think we did that 100 percent. This was not a METALLICA album and it was not a Lou Reed album. It was Lou Reed and METALLICA together, doing something completely different.
"It's not for everyone," Kirk added. "But 'Junior Dad', I think, is one of the best things we've ever been associated with, in terms of real art and literature and music coming together. That, to me, is a real accomplishment, just as much as 'Ride The Lightning' is."
When asked what it was like playing guitar with Lou, Kirk responded: "He's a really, really good rhythm guitar player. He had a good, solid rhythm pulse to his playing.
"He was really not into lead guitar playing, and he was really, really not into wah-wah. In fact, one time during a rehearsal, I set the wah pedal and he just walked up to the microphone and said, 'Noooooo. No guitar solos. No wah-wah.' And I was blown away. [Laughs]
"He had his musical preferences," he added. "He had his musical boundaries. And he was not shy in letting us know what those preferences and boundaries were."