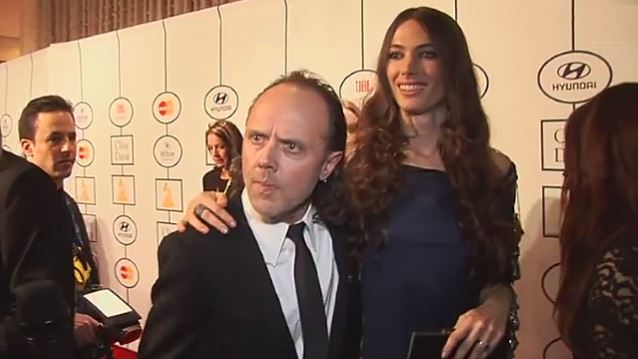 According to Women's Wear Daily, METALLICA drummer Lars Ulrich accompanied his fiancée, model Jessica Miller, Thursday night (September 4) to a party hosted by Purple magazine at Narcissa during New York Fashion Week.
It turns out he's been dating, and is engaged to marry, one of its freshest faces, the model Jessica Miller.
"She's traveled all over the world with me for the last three years," he said. "So I'll follow her around fashion week for a few days. That's what we do for each other."
Asked how fashion compares with the music world, Lars said:  "It's all a bunch of people staring, trying to see who else is in the room while you're talking to them," he said. "It's no different than rock 'n' roll."
Miller previously dated to the lead singer of rock band Incubus, Brandon Boyd, as well as the lead guitarist/vocalist of rock band System of a Down, Daron Malakian.