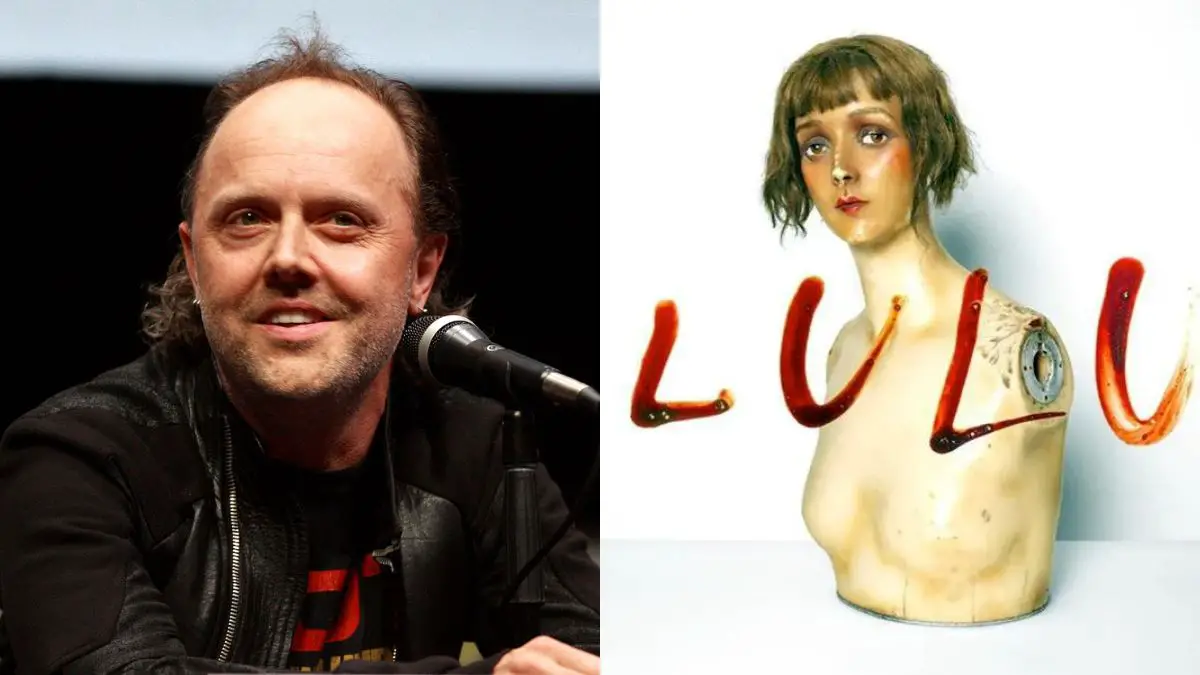 METALLICA drummer Lars Ulrich has reiterated his support for the band's collaborative album with Lou Reed, Lulu.
According to Ulrich, the album has stood the test of time and still holds relevance, despite its controversial nature. Lulu was met with mixed reactions from fans and critics alike, as it featured a combination of spoken-word poetry and lyrics by Lou Reed and METALLICA's musical assault. The album was a departure from the band's previous work and received some of the harshest reviews in their career.
Lars mentioned Lulu in Reed's recently published posthumous book titled The Art Of The Straight Line: My Tai Chi, which is now available through HarperOne.
Ulrich is quoted as saying of Lulu: "What the f**k is it about Lulu that it got that kind of reaction? I can't quite figure it out, but years later, it's aged extremely well. It sounds like a motherf**ker still. So I can only put the reaction down to ignorance…
"It took our fans to a place I wish they would go more often. Maybe it would be a better time to release it now with what's going on outside in the world, the chaos. I don't know, but I am very proud of this record… 
"James [Hetfield, METALLICA frontman] and I would be figuring out ways through a piece of music and then Lou would look over and go, 'That's it. I'm not doing another f**king take of that.' That's not the way we usually worked, but it was so beautiful and great, the whole thing."
METALLICA's upcoming album, 72 Seasons, will be released on April 14th, 2023.
72 Seasons is the band's first new material since 2016 and it will be released in formats including 2LP 140g black vinyl and limited-edition variants, CD and digital.
Hetfield previously spoke on the concept of the album, saying: "72 seasons. The first 18 years of our lives that form our true or false selves. The concept that we were told 'who we are' by our parents. A possible pigeonholing around what kind of personality we are. I think the most interesting part of this is the continued study of those core beliefs and how it affects our perception of the world today. Much of our adult experience is reenactment or reaction to these childhood experiences. Prisoners of childhood or breaking free of those bondages we carry."
You can pre-order album via Amazon using this link.