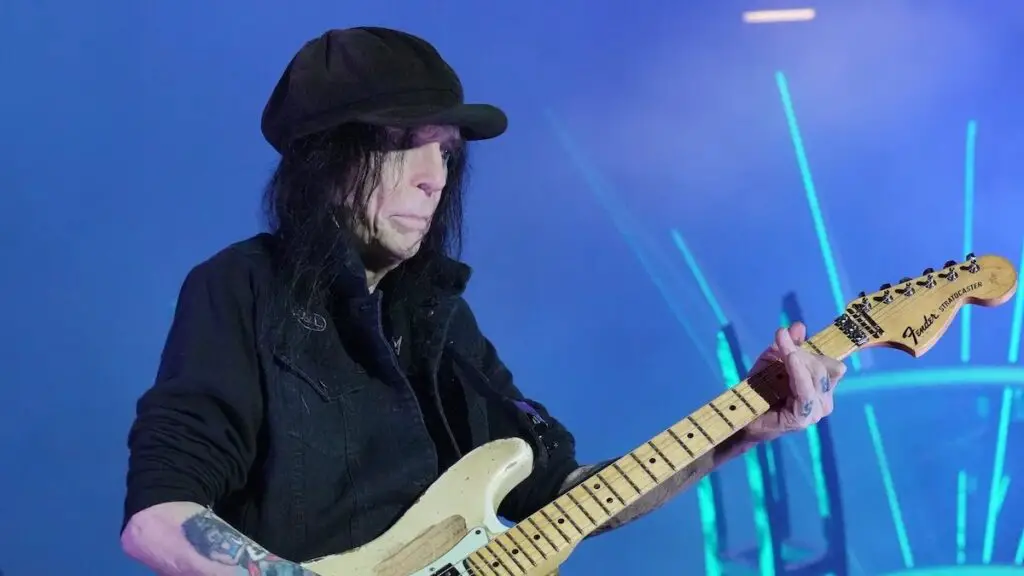 As reported by TMZ, MÖTLEY CRÜE's guitarist Mick Mars has filed a lawsuit against his fellow band members, alleging that they are financially exploiting him.
In October, Mars revealed that he would no longer tour with MÖTLEY CRÜE due to his continuous battle with Ankylosing spondylitis, an arthritis form that triggers inflammation in the spine's joints and ligaments, eventually leading to stiffness. Despite this, the 71-year-old claimed in his lawsuit, which TMZ obtained, that he had explicitly stated he was still able to record with the group or participate in limited shows, but could not endure a complete tour due to his health issues.
In the legal case, Mick alleges that MÖTLEY CRÜE reduced his share of earnings from 25 percent to a mere 5 percent after revealing his decision to withdraw from touring. Additionally, he states that the group's attorneys made him feel as if he should appreciate this minimal portion, as they believed they had no obligation to provide him with anything. Mick also asserts that a complete band gathering took place where they chose to "unilaterally" exclude him from MÖTLEY CRÜE.
Mick consistently alleged that bassist Nikki Sixx was "gaslighting" him by suggesting his guitar abilities were declining, even though Sixx didn't "play a single note on bass" throughout a recent tour, as stated by the guitarist. Mick asserts that all of Nikki's segments were pre-recorded.