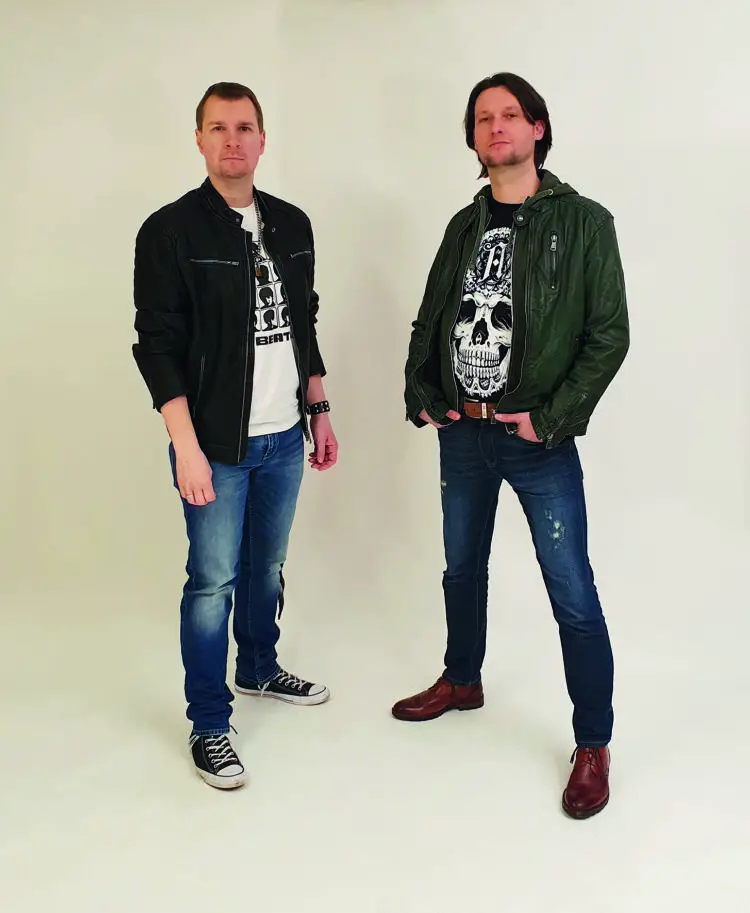 Midnight Phantom are a two man 80s hard rock/heavy metal/hair metal project from Hannover, Germany consisting of Christian Heimbucher and Stephan Wsintek.
Christian Heimbucher is responsible for all instruments played on the recordings as well as songwriting while Stephan Wsintek takes care of main vocal duties and melody writing.
Stephan and Christian have been making music together on and off in several local bands since 1996.
In 2018, they startet the project Midnight Phantom with songs Christian had written over the previous years. These songs were finally released on YouTube in the spring of 2020 under the title 'Caught in the 80s'.
Simultaneously they started working on their sophomore album and released the first two singles 'Children of the 80s' and 'Heroes Never Die' in september and october 2020 respectively via streaming.
On december 11, 2020, Midnight Phantom released their 2nd album 'Hollywood Dreams.'
It received good reviews in British and German rock magazines, as well as online magazines and got radio airplay in the UK, the USA and Canada.
In September 2021, a remixed version of their first album was released under the new title 'L.A. Nights.'

Band Line-Up:
Christian Heimbucher: Guitars, Bass, Keyboards, Drums, Programming, Backing vocals
Stephan Wsintek: Lead vocals, Backing vocals
Read our review here.