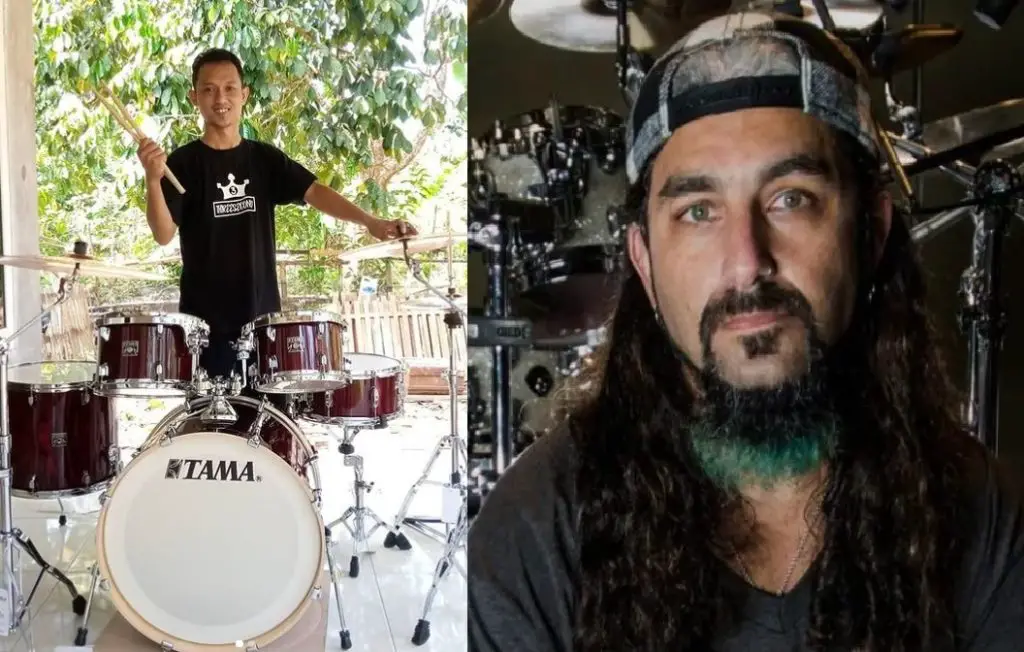 Legendary drummer Mike Portnoy has announced that the Tama Superstar drum kit he arranged for an Indonesian drummer named Deden Noy has finally arrived at its destination.
Deden caught Portnoy's attention with videos he posted online in which he used a homemade set consisting of paint cans and trash lids. Despite the improvised kit, Noy still delivered a top-notch rendition of the 1992 DREAM THEATER classic "Metropolis Pt. 1". Check out the video at this link.
Mike Portnoy wrote through his social media:
"So happy to see that Deden Noy has finally received the drums we arranged for him! His story is inspiring and I'm so glad we could share the gift of drumming with him.
"Thanks so much to all at Tama Drums and Sabian Cymbals for their support in making this happen!"
Deden Noy shared an picture of himself with the kit, saying:
"I have received a drum set Tama Superstar Classic which was a gift from my idol Mike Portnoy. Thank you for support Tama Drums, Sabian Cymbals, and all my friends. Today I am the happiest person in the world."