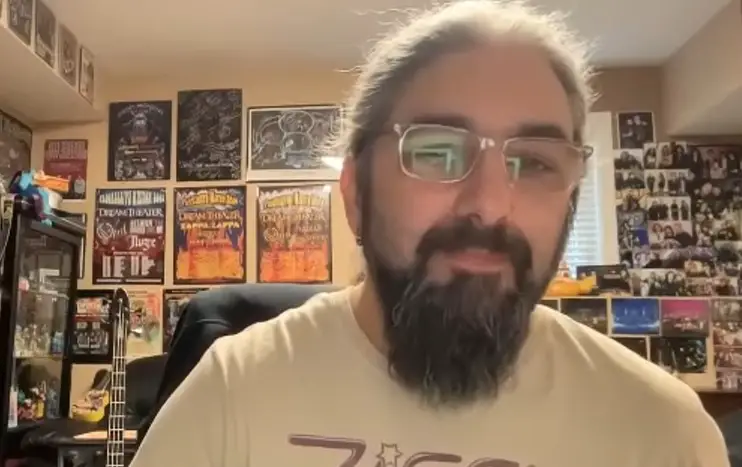 Ollie Winiberg of "The Heavy Hooks Show" recently interviewed Mike Portnoy, the founding member of DREAM THEATER, on if he would be willing to take part in a single show as a "hired gun" with his ex-bandmates to mark their 40th anniversary in 2025.
"Well, I would surely welcome the idea — absolutely — and I've told the guys such, depending on the circumstances. Obviously, there's a lot of hypothetical circumstances," he responded.
"I don't know if I'd necessarily wanna be a 'hired gun' for a band that I formed; [that's] a little bit of a strange term in that respect," Portnoy continued. "But if you're asking, would I ever play with the guys again? Sure. If the right hypothetical situation came about, yeah, of course. I'm always open to that."
Two and a half years back, John Petrucci, the guitarist of DREAM THEATER, released his second solo album Terminal Velocity via Sound Mind Music/The Orchard. It was the sequel to Suspended Animation from 2005 and had guest performers Portnoy on drums and Dave LaRue (DIXIE DREGS) on bass. This was the first time in more than 10 years that Petrucci and Portnoy recorded together and their first time performing together since Portnoy left DREAM THEATER.
Mike Portnoy left DREAM THEATER in 2010 and has since been replaced with Mike Mangini.