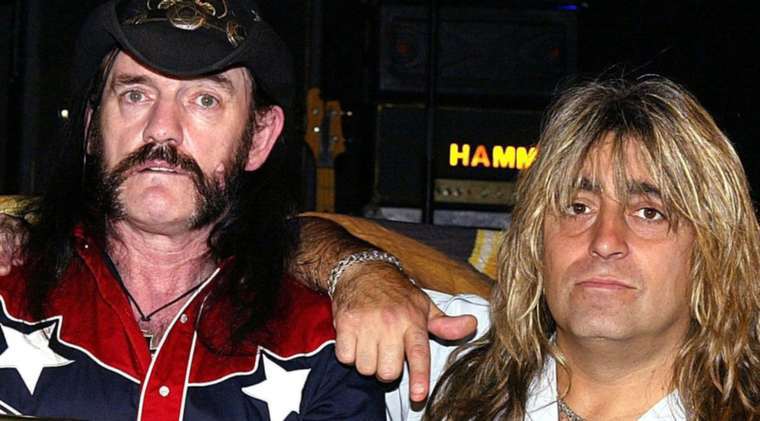 During an interview with Metal Pilgrim, ex-MOTÖRHEAD drummer Mikkey Dee was asked to recount a memorable "crazy" story that happened while he was a member of the band.
He responded: "That's the hardest question you can ask me, because like Lemmy [late MOTÖRHEAD frontman Ian Kilmister] used to say, 'We are 'Spinal Tap' with no script.' Because there was s**t happening — funny stuff — every single day.
"But I can't just take one [incident]; it's too hard because we had so much fun together, and there was so much craziness happening that today sometimes if I'm lying in bed thinking back on certain tours or whatever, I go, 'I can't believe that happened.' Today it's almost impossible to think because the world has changed so much with acceptance of everything. One thing I'm glad Lemmy [doesn't] have to experience is this f**king political correctness that I can't stand."
Mikkey was asked whether he believes that if MOTÖRHEAD was still active today, the band would face cancellation. He replied:  "We would be so off the scale. I mean, to play a joke on someone and then to take a joke from someone, that is life; that's the way it should be. But today you can't say anything, really, before people freak out over absolutely nothing. And no sense of humor at all.
"So, I'm glad Lemmy doesn't have to experience this because he would be going f**king crazy. 'Cause he was a jokester, and with MOTÖRHEAD we played jokes on each other all the time, and with other people. And we were good sports, and we could take any kind of joke back. So that's how we were. That's why a lot of craziness happened in a very funny way. But thinking about some of this sh*t, I go, 'Oh my God. If we would do this now, we would be in jail. We would be off this planet. They'd put us on the moon, for sure.'"
On February 24th, MOTÖRHEAD released an updated version of the album, Bad Magic, with bonus tracks titled Bad Magic: Seriously Bad Magic.
This new album includes two previously unreleased tracks from the original recording sessions — "Bullet In Your Brain" and "Greedy B*stards" — as well as a live performance from their tour in Japan at the Mt. Fuji Festival in 2015.
Bad Magic: Seriously Bad Magic was released on double 12-inch vinyl, CD digipak with bonus disc, limited-edition boxset, digital download and streaming. The limited-edition boxset contains the CD digipak with bonus disc, double 12″ vinyl, exclusive Lemmy "War, Love, Death And Injustice" audio interview on 12-inch vinyl and exclusive edition MOTÖRHEAD "Murder One" ouija board and planchette.
Lemmy passed away on 28 December 2015, four days after his 70th birthday, from prostate cancer, cardiac arrhythmia and congestive heart failure. According to the band, his cancer had only been diagnosed two days prior to his death.