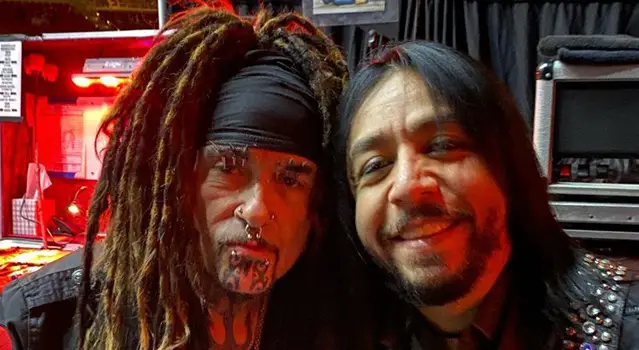 MINISTRY guitarist Sin Quirin has been accused of conducting sexual relationships with two women who were, at the time, under the age of consent, it is been revealed in a new report filed over at Billboard.com.
In the report, one woman, Kelly Longoria, reveals she came forward to the police in 2017 about her past relationship with the aforementioned guitarist, alleging Quirin had initially approached her at a DOPE concert in San Antonio, TX back in 2002 when he was playing for SOCIETY 1.
She stated he was 28 (who was actually 33 at the time) and would go on to pass through the city a supposed 18 to 20 times while Longoria was still in high school, engaging in a sexual relationship with her as early as 15, she said.
Quirin denied having had a sexual relationship with Longoria, stating that he only obtained her contact information to add her to a SOCIETY 1 mailing list.
Quirin's attorney Randolph Ortega said in a statement to Spin on the matter: "Mr. Quirin did not begin visiting Ms. Longoria in San Antonio. During this time SOCIETY 1 was touring heavily in various locations throughout the United States. When the band was in or near the San Antonio area, Ms. Longoria would come to the show as a guest."
Another woman, Lacey Sculls, who was of age when she had a relationship with Quirin, provided evidence to Spin in regards to her ending things with him upon finding out that Quirin had previously been in a relationship with Longoria when she was underage. She provided the publication with various email communications with Quirin as well as social media correspondence from Society 1 frontman Matt Zane that allegedly saw both Quirin and Zane acknowledging the sexual misconduct.
Full story is available at Billboard.com.