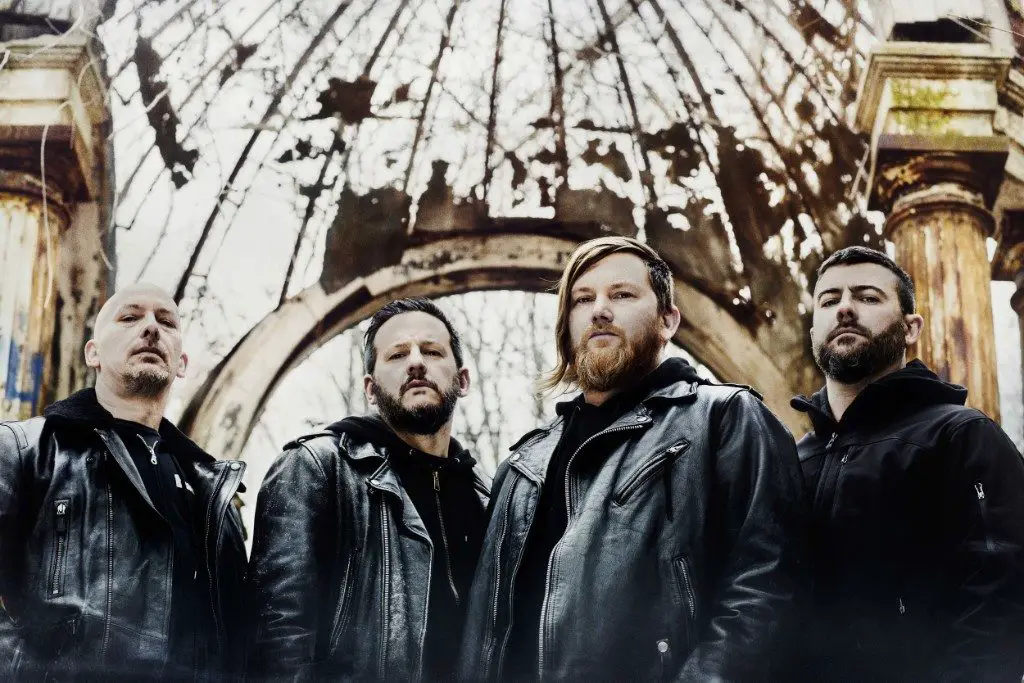 Death Metal extremists MISERY INDEX are now premiering the second track taken from their upcoming album 'Rituals of Power'. The new offering is slated for release on March 08th, 2019 via Season of Mist. The title track can be streamed in a form of lyric video below.
MISERY INDEX comment on the track: "'Rituals of Power' represents the album's title track and most musically dynamic offering. We wanted to create something that captured the tension of this modern era; something that conjures visions of civilizational collapse and lost ideals gone astray and embeds them in riffs as monolithic as they are haunting. It is an anthem of hope as much as it is a cautionary tale about the use and abuse of power; an end-times farewell letter from the front lines of history. Turn it up and enjoy the ride…"
The artwork, which is created by Raphael Gabrio, and track details of 'Rituals of Power' can be viewed below.
Track-list

1. Universal Untruths (2:35)
2. Decline and Fall (4:36)
3. The Choir Invisible (4:26)
4. New Salem (3:24)
5. Hammering the Nails (3:46)
6. Rituals of Power (5:20)
7. They Always Come Back (5:08)
8. I Disavow (4:21)
9. Naysayer (2:26)
The band comment on the album: "'Rituals of Power' is a disavowal and warning against the consequences of our so-called 'post-truth' age. Each of the 9 songs revolves loosely around this theme, yet each track also stands very much on its own. As an album however, they are all brought to life as one 'reanimated' monster; it's roughly 35 minutes of unhinged, yet cohesive, riff-driven aural ballistics. We were pissed off and on fire during both the writing and recording, and we think it shows in spades. We set out to write the best album we could, based on what we would want to hear first as fans of this music, and we could not be happier."