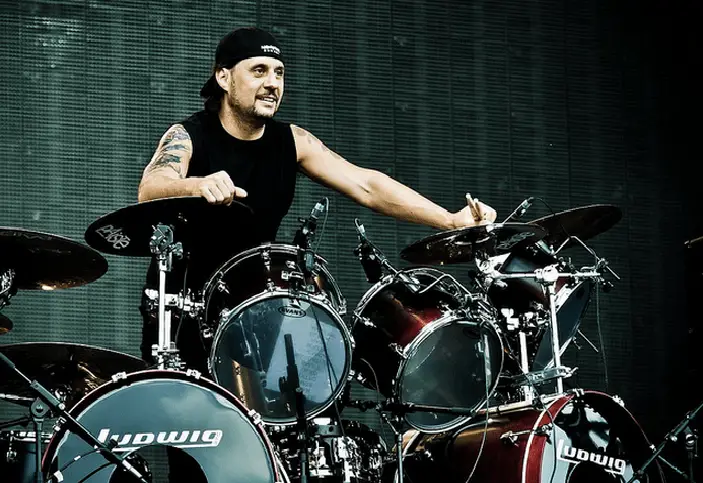 According to Blabbermouth.net ,Former SLAYER drummer Dave Lombardo is rumored to be the musician sitting behind the kit for upcoming MISFITS reunion shows.
The reunion, billed as "The Original Misfits," will take place at the Riot Fest in Denver and Chicago. The first show is scheduled for September 2-4 at Denver's Riot Fest And Rodeo, while the second will happen at Riot Fest And Carnival, set for September 16-18 in Chicago, and it is the first time Glenn Danzig, Jerry Only and Doyle Wolfgang Von Frankenstein will reunite since 1983.
Speaking to Rolling Stone magazine back in May, Glenn wouldn't hint at who will be sitting behind the kit but said: "It will blow your mind when I tell you. It's pretty crazy. He's one of my favorite drummers, and I've known him for a while." Only, meanwhile, said that the drummer was someone who is a "family guy" who had to sacrifice some gigs to stay home.