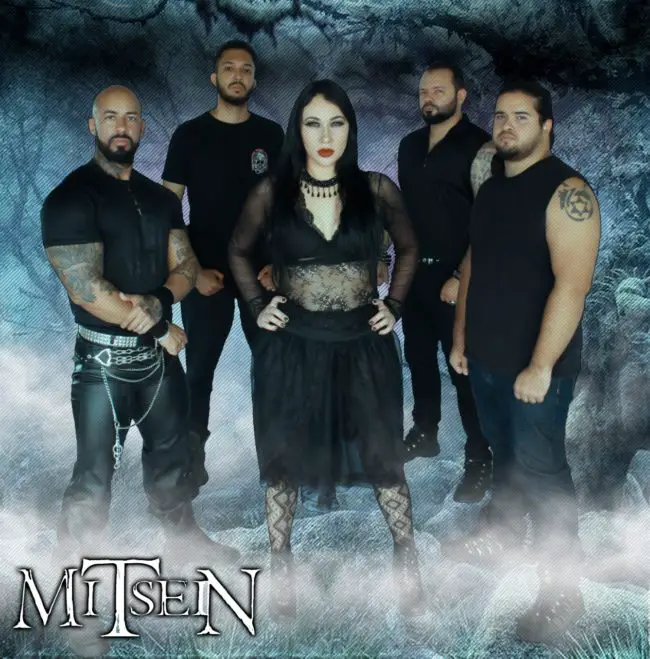 The band was created by Jeff Oliveira (guitar) and Cristienne Graciano (voice) around the year 2016 from Jeff Oliveira's old compositions, some even from 2003, when the guitarist participated in a musical project called Dark Over that ended his work in 2007.
But it was in July 2017 that the members Wilker Graciano (guitar), André Oliveira (bass) and Aquiles Lima (drummer) were invited to be part of the band and thus, the band started rehearsals to prepare the repertoire for both recording in the studio and for the first shows that were yet to come. However, in September 2019 our friend Wilker for reasons of force majeure left the band and for his place we invited guitarist Josa who promptly accepted the invitation.
The musical influences are diverse within rock and metal, ranging from Power to Melodic, including Trash, Death, Prog, Symphonic, Hard Core among others. Bands like Pantera, Dark Avenger, Sepultura, Angra, After Forever, Symphony X, Stratovarius, Nightwish, Eterna, Wizards, Almah and many others are sources of inspiration and studies for us, therefore, we do not accept a " box "to define our" style ". It's Metal !!! Only that matters to us! Compose songs with elements of Metal that have meaning and meaning. Therefore, the themes vary a lot from one song to the other, but we can say that we treat existentialism as a philosophical inspiration for the composition of the lyrics. And the name Mitsein was chosen by Cristienne Graciano.

Band Line-Up:
Cristienne Graciano – Lead vocals
Jeff Oliveira – Lead/rhythm guitars
Josa Chris– Lead/rhythm guitars
André Oliveira – Bass guitar
Aquiles Lima – Drums
Read our review here.