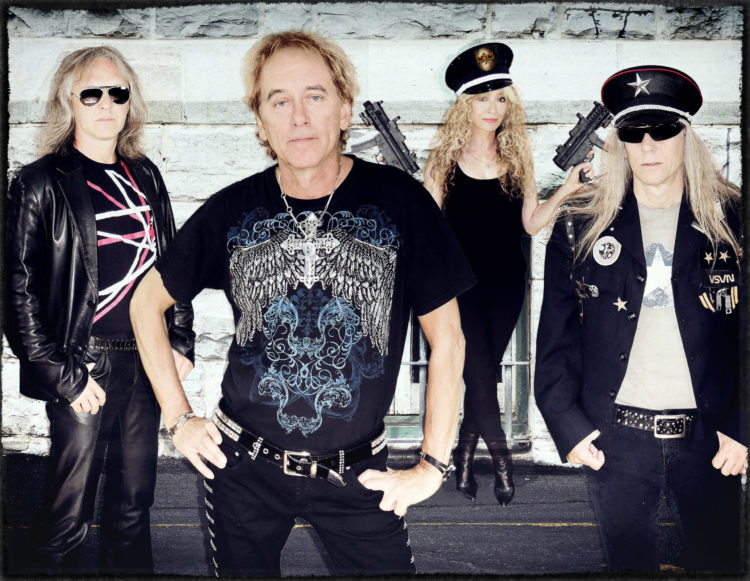 MJM are the initials of the band's front man and driving creative force, Michael J. Miller – a musician known by fans for being a veteran Rock-Metal Artist.
MJM began with his band Rapid Tears releasing the albums "Honestly" & "Cry for Mercy" on Chameleon Records which is now distributed by European label (Sonic Age Records) Cult Metal Classics.  When Rapid Tears came to a halt during production of their third album, Miller put together his new group Adrenalin and released an epic album entitled "Dedicated" which was released under German record label (Long Island Records).  But not all the stars aligned and Miller decided it was time to make an act that reflected the true origin of his creative music.
Hence,  MJM – The Michael J Miller Band.
MJM's first album entitled "Ascension" was the launch pad for MJM.  The album consists of several Classic guitar theme instrumental pieces such as "The Chase," "Mountain Boogie" and "Ascension" and a number of creative vocal songs.
MJM Album two "Valley Of The Kings" perhaps the most powerful and poignant at that time featured singles "Dogs Of War" and "Black Eyed Susan" plus another assortment of fantastic Guitar themed instrumentals.
Album three MJM "INSTRUMENTAL" is a collection of killer guitar instrumental songs compiled from the albums "Dedicated," "Ascension," "Valley Of The Kings" plus new compositions.
MJM were awarded Best Rock Song 6 times over at the Akademia awards in Hollywood and recently awarded the Akademia Executive award!
"MJM IV," an outstanding offering to the Rock music world!  Produced by, Tom Atom.

MJM are:
Michael J Miller – Guitars & Vocals
Zsolt Henczely – Bass
Tom Eakin – Drums
Stephany Dudas – Backing Vocals
Read our review here.